Launched in 2009, Google Voice is a voice over internet protocol (VoIP) phone service. In a time when people are using their internet as opposed to their phone service providers to make calls and texts, it seems befitting to ask how does Google Voice work?
Google Voice acts as a virtual phone line, providing a free number that you can use to make and receive calls. You can do this on a smartphone or a computer. You can even use your Google Voice number as a personal number or a business number.
This feature quickly became a game-changer for many, as we will discuss later.

SuiteGuides.com is reader supported. If you make a purchase after clicking a link, we may earn a commission at no additional cost to you.
Google Voice For Business
As Google Voice started to make waves, many businesses and non-profits took notice of its advantages, as well. Small businesses based in the US can easily use this as an alternative number. Google Voice gives them a free local number, with the ability to call, voicemail, and text.
Apart from the free version, Google Voice also has three subscription-based packages that Businesses can use to their advantage. There is also an Enterprise subscription for larger businesses.
The three subscription packages are: Google Voice Starter, Google Voice Standard, and Google Voice Premiere.
Integration with Google Workspace
In 2019, Google integrated Google Voice with G Suite (now Google Workspace). It became a core communication service along with its sibling applications, such as Gmail, Hangouts, Google Meet, etc. This integration created a more streamlined way for businesses to stay organized and easily make calls.

Not only does Google Voice make work smooth because of the cross-platform capability to use it, but it also becomes a very reliable tool on its own.
How to Set Up Google Voice?
Setting up Google Voice is incredibly easy. It can be set up on both a phone and on a computer for you to use anywhere.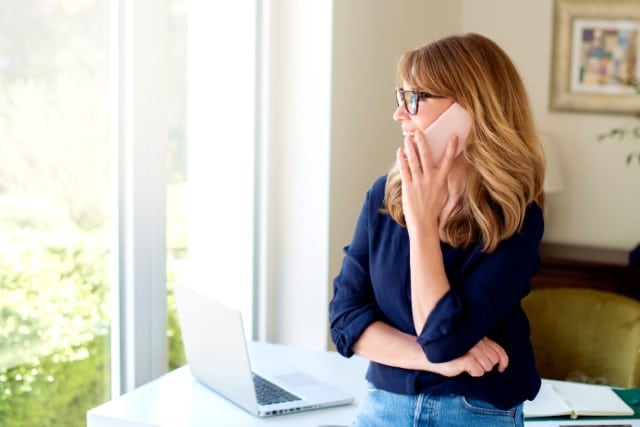 For the Computer
Go to voice.google.com
Sign in to the Google Account that you use for your business.
Agree to the terms and conditions.
Search for the numbers that you are looking for. This usually is very quick.
Select the number that you want.
Finally, you will need to verify your identity through an existing phone number.
For the Phone
Setting up Google Voice on your phone is easy. You need to install the app on your device in order to use it. Go to the AppStore if you are using iOS, or PlayStore if you are using Android.
After installation, sign in to the account you already have set up on Google Voice.
You're now ready to use Google Voice on your phone.
Additional Features Available
There are some powerful Google Voice features I should make note of. These include:
Voicemail and Custom Voicemail Messaging
Call Transcription
Call Recording
Call Forwarding, and
CRM Integration
Voicemail and Custom Voicemail Messaging
While the provision of voicemail is not new, it is a great feature to have when people call and you are not able to answer.
In fact, another interesting feature is the ability to customize your voice message for those unable to connect with you. This includes further customizing your message to play for specific people in your contacts or groups to be played when they cannot reach you. The best feature is you can listen in as the voicemail is recording, just in case you want to stop the person mid recording and join the call.
Transcription
There is an option to transcribe your voicemail and convert it into text, and then have that emailed to yourself.
Recording
The services also allow for recording calls in order to use later as a reference if need be.
Call Forwarding
This feature allows a business using the Google Voice number to transfer the incoming call to another employee's cellphone or landline.
CRM Integration
CRM Integration is possible here. This is because of the ability to send text messages to customers according to the required demographics that are already saved in the databases for them.
If you are looking for a CRM for your business and can't afford a big-boy like Salesforce, a few of my favorite value-oriented CRM options include:
Advantages of Google Voice
Some key advantages that make Google Voice an attractive option for business and personal use include:
The ability to use it on multiple devices simultaneously,
How affordable it is,
The privacy that comes with having a unique business number,
Ability to choose a number in any area code.
Let's elaborate on these Google Voice advantages below.
Multiple Devices
What is amazing about Google Voice is that it can be used simultaneously on different devices. For example, you can use it on your computer and on your phone at the same time.
One great thing about the integration of Google Voice in Google Workspace is that it also has its icon displayed on the side panel of Gmail. Responding to emails with a phone call is as easy as clicking an icon on the screen now.
Affordable
Let's be honest, this service is very affordable overall. In fact, it is almost free.
Google Voice is free to sign up for. Furthermore, there are no additional costs for using it. For calls within the US and Canada, the cost is completely free, without any tariffs at all.
For calls that are outside the US and Canada, there are per minute charges; however, these are very low. Keep in mind, if you need to make international calls, you just have to add credits into your account before making the call.
Privacy
Since Google Voice provides a "second" number for your phone, it offers added security.
Your private information, such as your personal number and name stays safe behind this number. This way, Google Voice also helps let you know whether it is a business-related call or a personal call. Distinctly separating your calls allows you to streamline your personal and professional life, as well.
Any Area Code
While setting up Google Voice, users can put in any area code they like. This is absolutely helpful for businesses that work remotely, but still need to use a number to establish credibility.
Your business does not have to be present physically in the city, while still being able to make calls in the area.

Disadvantages of Google Voice
No VoIP app is perfect, so here are a few drawbacks to using Google Voice:
Google Voice relies on the internet to make calls – internet disruptions will disrupt your phone service as well.
Access limited to the US.
Customer support has some serious limitations.
Here's a bit more information on these points:
No Internet, No Calls
Google Voice uses the internet. This means the quality of the phone calls and whether the texts will go through or not depends heavily on your internet connection.
If the bandwidth is good, it's going to be a breeze. However, if the bandwidth creates issues or you have weak signals on your Wi-Fi, making these calls would become very difficult. Since it is an internet-based call system, expect a bit of a lag here and there when making calls.
Also, important to this aspect is that the account that you will be using for Google Voice must always be signed in in order to use its features.
Limited Access and Availability
Google Voice is only available in the US at the moment. You can alternatively use Google Hangouts to make calls, which is a similar Google product, though with different features.
While free calls are available within the US and Canada, you will still have to pay a fee for any call made out of these two countries. These fees will be charged on the basis of the tariff rates that Google provides. Limited users can leverage this to its full potential for now.
Limited Support Available
Google Voice has a very limited user support system right now. The only way to get help is through the self-help guides and forums available on the internet.
Without a live chat or a phone call option for user support, the app has limited functionality. It only means that Google will not get real-time feedback, making it slower at bringing improvements.
Now You Know How Google Voice Works
My Final Thoughts
Google Voice is a good option for newer companies or SMBs to have a phone number that is solely their own, and separate from the owner or the employee of the business.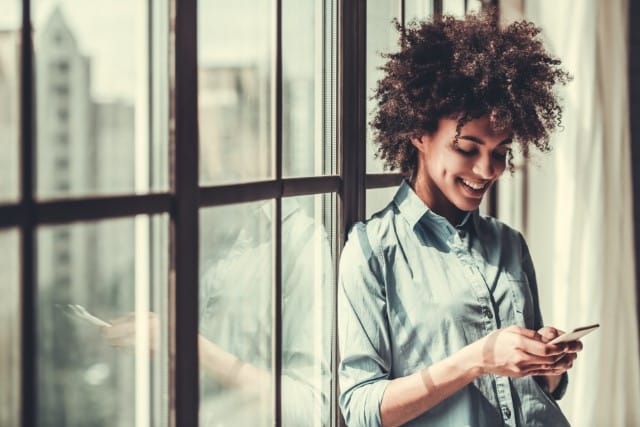 This then provides the much-needed privacy and protection that people need at times. It is a great tool to use to communicate and stay organized, though it's just one of many popular VoIP options available on the market today.
My advice is to look at it seriously if you currently are or are thinking of becoming a Google Workspace customer. The native integration with the other productivity and collaborative apps in Google's ecosystem makes it a smart choice.