We compare the different options available in the Google Workspace Suite of office productivity tools. Discover the features & options that are available to choose the perfect plan for your budget and productivity needs.
Choosing the Right Google Workspace License for You
Google offers several affordable Google Workspace license options to choose from, especially for growing businesses. Whether you're a home user, solopreneur, startup, small business, or even a multi-national enterprise, Google's suite of powerful cloud-based productivity tools can empower your team to help you reach your goals.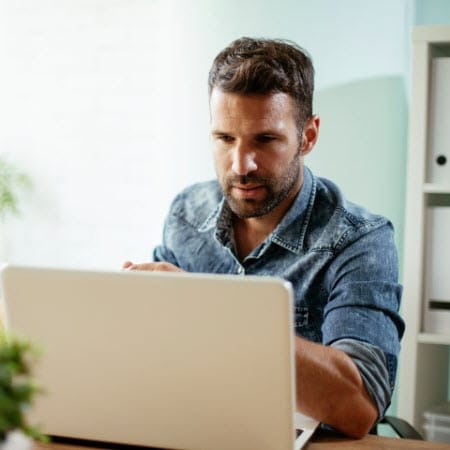 If you're having trouble deciding which product or license is right for you, I hope that the comparison tables on this page will help.
The first thing to decide is whether you want to use Google's apps for free as individual products, or purchase a Google Workspace license (licenses start at $6 per user, per month). I have an in-depth guide on the Google Workspace Business Starter plan which you may find helpful if you're on a budget and wondering if this budget-friendly option with work for you.
Short on time? I recommend either Google Workspace or a Microsoft 365 subscription-based license for most business users because I'm a huge fan of working in the cloud, and the added security delivered in the form of ongoing updates is important in today's digital landscape.
SuiteGuides.com is reader supported. If you make a purchase after clicking one of our links, we may earn a commission at no additional cost to you.
Google Workspace License Types Compared
I'll get into detail on the features and selling points of each of the Google Workspace licenses later on this page, but to start let's compare the Business Starter vs Business Standard vs Business Plus Google Workspace plans. These are the plans that most teams will choose from.
Custom and secure business email

100-person video meetings with Google Meet
30 GB Drive cloud storage per user
Security and management controls
Standard Google Workspace support
Custom and secure business email
150-person video meetings (+ recording)
2 TB Drive cloud storage per user
Security and management controls
Standard Google Workspace support (paid option to upgrade to Enhanced Support)
Custom and secure business email + eDiscovery, retention

500-person video meetings + recording and attendance tracking

5 TB Drive cloud storage per user

Enhanced security and management controls, including Google Vault and Advanced Endpoint Management

Standard Google Workspace support (paid option to upgrade to Enhanced Support)
In addition to these three standard Google Workspace license types where pricing is transparent and easy to understand, Google Workspace is also available for education, nonprofits, and for enterprises.
The Enterprise license has custom pricing based on the unique needs of larger businesses, and you can learn more about the additional security, encryption, and scalable cloud storage capacity that's included on Google's official page right here.
So, Which Google Workspace License Should You Choose?
The short side-by-side comparison between Google Workspace suite licenses for business or personal use may be all you need to make your decision.
But if you're still unsure which Google Workspace license type to choose, I hope that the guidance I'll share below will help you settle on the best fit:
Google Workspace Business Starter vs Business Standard vs Business Plus Comparison
If you're looking to enjoy the benefits of a Google Workspace license for yourself, for a small team, or you're a lean startup on a budget, I recommend Google Workspace Business Starter license.
For half the price of Business Standard you'll enjoy professional Gmail, upgraded security over Google's stand-alone apps, standard Google Workspace support (which is great), and you can host calls with up to 100 members with your professional Google Meet app.
I think this is an incredible value as an entry-level license, and it's one that personal users may enjoy just as much as startups and small businesses.
For me the one drawback of Google Workspace Business Starter license (and why you may want to consider Business Standard instead) is the low cloud storage limit per licensee.
It's important to note that the 30GB limit for this license does not include files and data from Google apps. So for example your Google Docs, Google Sheets, Slides presentations and pitch decks, and even your saved emails don't count toward this total. Even so, if you work with large image files, beefy PDFs and whitepapers, and video files then you'll max out your 30 GB of cloud storage in a heartbeat.
It's a solid entry-level option, but if you have the budget, I recommend upgrading to Business Standard vs Business Starter. Here's what you can expect when you do:
Ready to unlock the full power of Google Workspace for your growing business? You'll want to choose the most popular license tier: Business Standard. At just $12 per user, per month, you're looking at a budget-friendly option that allows you to host 50 additional participants in your Google Meet calls, and you'll also have the option to record those calls to distribute to team members who had a scheduling conflict and weren't able to attend.
When you compare Business Standard vs Business Starter, the other difference you'll notice is that each user will get a whopping 2 TB of cloud storage. When you consider that each TB = 1,000 GB upgrading from 30 GB to 2 TB per user (a 6,566% increase in cloud storage) makes this Workspace license a truly incredible value.
If you were to pay out of pocket for 2 TB of cloud storage via Google One, that would cost you about $100 per year (about $8.33 per month). If secure cloud storage is important to your business, you'll immediately see the value (as I do) of the Business Standard license from Google Workspace.
It's no wonder that it's the option that most businesses choose.
But let's also compare Google Workspace Business Standard vs Business Plus, because some of the features in Google's $18 per user, per month plan are attractive as well.
Businesses who need even more cloud storage will love the value of Business Plus from Workspace – the plan pays for itself. The cost of 5 TB of cloud storage purchased through Google One on their annual subscription would be about $250 (over $20/month). The Business Plus license (where you get 5TB of storage per user) is just $18.
And on top of the savings you get on cloud storage for your whole organization, you gain access to Google Vault, enhanced endpoint security management (amazing for remote workers and companies with distributed teams), and eDiscovery and retention for your business email. These tools work together to improve the security and efficiency of how your company communicates, collaborates, and maintains data.
And with a robust 500 participant capacity, your Google Meet calls are going to be a party. And with the Business Plus license's attendance tracking, you'll even know who arrived (un)fashionably late (or was a no-show).
Try

G

o

o

g

l

e

Workspace

for Yourself
(it's free)
It just takes a minute to get started.
Read My Latest Articles About Google Workspace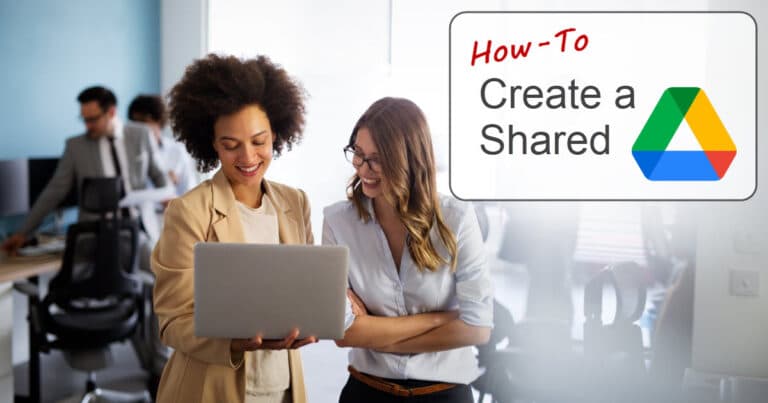 Are you looking for secure ways to share files with your team members? If so, you're probably eager to learn
Read More »