Microsoft Office has been a longstanding staple in homes and workplaces for years. It has become a go-to productivity tool used by millions of workers. There are two basic versions of Microsoft Office. There's the traditional Microsoft Office one time purchase that has been around for quite some time. There is also the newer subscription-based version, Microsoft Office 365. So which option is the best option for you and what are the differences between the two plans? Today I'll take a look at both the monthly subscription plan and the one-time purchase option to help you make the best decision.
Microsoft 365 (formerly Office 365)
Microsoft's Office 365 is a subscription service that ensures users have the most modern productivity tools that Microsoft has to offer. There are multiple Microsoft Office 365 plans for home, business, large corporations, schools, and non-profits.
This subscription-based plan is considered the best option for users who want access to the full spectrum of Microsoft apps and perks on multiple devices. Users have access to the same benefits and apps that come with the one-time purchase Microsoft version but with added features, apps, and enhancements.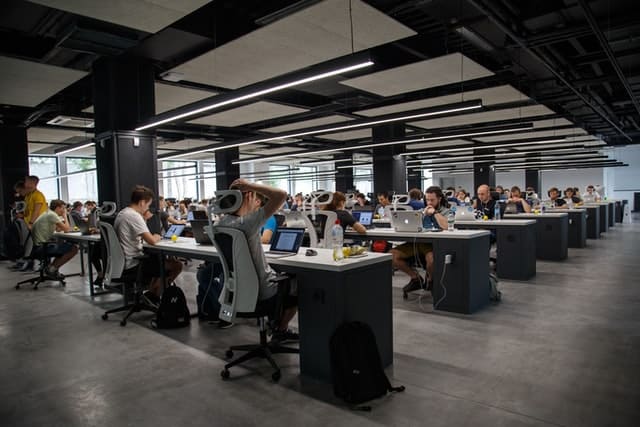 Word, Excel, Powerpoint, Outlook, Publisher, and Access are among the apps that users have access to across devices (PC, Mac, tablet, and phone). Up to six devices can access one account at one time and, depending on your subscription, users can share their account with up to five people for a total of six people with one subscription.
With the ability to access Microsoft Office 365 through multiple devices, users can start a document on their computer and access it easily on their phone or tablet at a later time. This ability to work across devices to easily get work done is unique with Microsoft Office 365 (the Microsoft Office one time purchase version does not include a cross-platform feature).
One of the biggest perks of Microsoft Office 365 is that users with this version will always be running the most current version of the apps.
Users never have to be concerned about new versions because it automatically updates every version and feature at no additional charge. This includes security updates, improvements, the latest features, and tools.
If you're a user who despises the cycle of updating your computers with the latest edition of Office every few years, then Microsoft Office 365 (recently rebranded to Microsoft 365) may be the right option for you.
Features Unique to 365
Microsoft Office 365 also comes with cloud features to enhance a user's productivity across devices.
Cloud Storage
With the subscription, users get 1TB of Microsoft's OneDrive cloud storage and up to 6TB in total when using a Family subscription. Subscribers can also purchase additional storage if needed. Up to an additional 1TB of storage can be purchased in 200GB increments for an additional $1.99 per month.
Technical Support
Technical support is also included with Microsoft Office 365, at no additional cost, for technical issues, subscription, and billing support. This differs from the one time purchase version of Microsoft which only has free technical support for installs.
Service vs Product
Like other subscription services, Microsoft Office 365 provides its users a service as opposed to just a product. Subscribers are given the right to run the suite's applications and access associated services. This service is only provided as long as payments continue. Once a user stops paying, the user loses their rights to run the applications and services. Users will have 30 days past the previous payment's due date to continue operating as normal.
You Have to Keep Paying
Just like subscription services are contingent on payment, so is the license for Microsoft Office 365. If payments are no longer made, then the license is revoked. Users can restore the license by resuming payments.
One Time Purchase Microsoft Office
The Microsoft Office one time purchase option is the more traditional route to use with Microsoft Office.
With the one time purchase option, users pay a single, upfront cost for one license/computer. This is Microsoft's stand-alone version of its popular suite of office apps. With no monthly or yearly subscription, users make a one time purchase which means they own that software license forever.
This version allows users to install their Microsoft Office apps on one computer and get security updates. Users are unable to access follow-up versions or access new features and tools unless they purchase it again at full price.
Although this version comes with apps that include Word, Excel, Powerpoint, and Outlook, it does not include some of the features that come with Microsoft Office 365.
Some of the features not included are:
cloud storage,
ongoing technical support, and
the ability to work across devices.
The one time purchase option provides users with the license to legally run the software and gives the purchaser the right to use their version in perpetuity.
This means that there is no expiration date and the purchaser can use the MS Office Suite for as long as they like without paying any recurring fee.
Side by Side Comparison
Microsoft Office 365
Subscription-based
Microsoft Office 2019
(latest version)
One-time purchase
➕ Access to all applications
➕ Access to popular applications
➕ Multiple users across multiple devices
➕ No monthly fees
➕ Upgrades at no additional cost
➕ Security updates
➕ Ongoing customer support
➕ Traditional, familiar experience for users
➕ Windows 10, 8.x, 7, and macOS support
➕ Support for Windows 10 and macOS support
➖ Subscription fees (monthly or yearly)
➖ One device for each license
➖ Limited performance if service issues
➖ Confined to Windows 10 and macOS
➖ A new experience for users, potentially overwhelming
➖ No upgrades included
➖ Users could be paying for tools and features that they don't use
➖ No ongoing customer support
Cost Comparison: MS Office Subscription vs One Time Purchase
Now that we've looked at what each version has to offer, let's talk cost.
So if users are looking to upgrade multiple computers at once (for example for a business), then purchasing the one-time version could be costly up-front.
Where to Buy Your Microsoft Office One-Time License
Home & Student
A one-time purchase of the latest Microsoft Office Home & Student license usually costs $149.99 and can be purchased from:
Home & Business
A one-time purchase of the latest Microsoft Office Home & Business license usually costs $249.99 and can be purchased from:
Office 365 has two options for home users:
Business users have three options with Microsoft Office 365:
Microsoft Office 365 also offers users an app-only option for $8.25 per month/per user. This is a great cost savings option for businesses who have a number of employees who need Microsoft's productivity apps, but may not need some of the other services that come with the full business licenses.
Where to Buy Your Microsoft 365 Subscription
Microsoft 365 Personal
A Microsoft 365 Personal license is intended for a single user, and it will cost you $69.99 annually, or $6.99 month-to-month.
Microsoft 365 Family
A Microsoft 365 Family license will support up to 6 people in your home, and you will pay $99.99 annually, or $9.99 month-to-month.
Microsoft 365 Apps for Business
A Microsoft 365 Apps for Business license offers you one-user licenses for $8.25 per month. With this you can provide team members with Microsoft's suite of productivity apps without any of the extras that come with some of the full Microsoft 365 Business licenses.
Microsoft 365 Business Basic
A Microsoft 365 Business Basic license costs only $5 per user, per month and is a great entry-level option for start-ups and small businesses.
Microsoft 365 Business Standard
A Microsoft 365 Business Standard license will outfit your team with a full suite of collaborative apps and tools at a price of $12.50 per user, per month.
Microsoft 365 Business Premium
A Microsoft 365 Business Premium is perfect for large businesses that need added security and features. It costs $20 per user, per month.
All business subscriptions with Microsoft have historically required an annual commitment, which is different from G Suite (now Google Workspace), which is paid month-to-month.
So, Which Version Should You Choose?
The Microsoft Office one time purchase version may be more enticing than the monthly subscription for some, but it lacks the features and supports of Microsoft Office 365.
However, if you only need the basic features on a single computer, then the one time purchase could be sufficient for your needs. Personally – I run my own digital marketing agency from my home office, and I only need the one license … so that's what I have and use.
For users who intend to keep the same version of Office for many years, the one time purchase option may be the most cost-effective choice in the long run.
With that said …
If you're looking for access to a suite of apps, extra storage, and cloud-connected features, then Microsoft Office 365 may be the right choice for you.
Microsoft's subscription-based license comes with the added benefits of the latest features and tools, security updates, and ongoing technical support. A subscription is the best choice for users who frequently update their version of Office and those who need a budget-friendly way to add Office to multiple computers (which is why it has become so popular with businesses.