The cloud's incredible flexibility gives businesses an opportunity unlike any other in modern history. It means you can quickly scale services to meet changing customer demand without making any significant up-front infrastructure investments (and without the burden of maintaining that tech). But which cloud partner is best for your business? Today, I compare AWS vs Azure vs Google Cloud to help you identify differences between these premium cloud service providers, and allow you to choose the best fit for your business.
Amazon Web Services gives users a massive head start with regard to the features and integrations. Azure, on the other hand, has a bigger focus on security. The Google Cloud Platform offers an outstanding balance of features and support.

If you prioritize a feature-rich cloud computing partner, then Amazon Web Services is probably your best choice.
The best choice if security is your primary concern is Microsoft's Azure – a nice option with the best security options.
Google Cloud Platform is a balanced cloud partner with innovative features, reliable security, and industry-leading support.
The incredible scalability that comes with using a cloud platform, like AWS, Azure, or Google Cloud Platform, lets businesses grow more quickly.
All three platforms offer more than enough features to support the needs of any business, no matter how large or small. Your choice will really come down to some of the details, or may be simply a matter of which company you work with elsewhere.
For example if you use Google Workspace for your productivity suite, you may choose Google Cloud, if you use Microsoft 365, then Azure may be a more logical fit, etc.
SuiteGuides.com is reader supported. If you make a purchase after clicking a link, we may earn a commission at no additional cost to you.
What Is Cloud Computing?
If your business isn't using cloud computing, you're missing out. But what, exactly, are you missing out on?
Cloud computing is the delivery of on-demand computing services.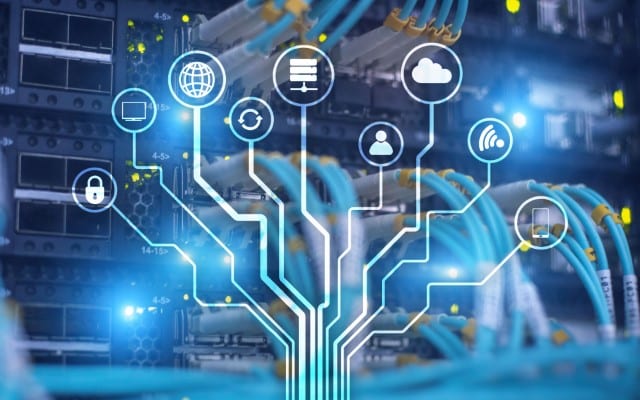 In includes databases, storage, applications, and other IT resources, and they're provided over the internet on a pay-as-you-go basis.
Cloud computing can benefit businesses of all sizes. It provides a way to level the playing field and enable competition with larger organizations.
Small businesses, in particular, can use cloud computing to access resources that they wouldn't otherwise be able to afford.
Amazon Web Services (AWS), Microsoft Azure, and Google Cloud Platform (GCP) are the three major players in the cloud computing market, and throughout this in-depth article I'll provide a helpful comparison which helps to explain some key differences between them.
History of Data Clouds
The first emergence of cloud technology came during the 1960s.
During this period, MIT worked on a project that allowed users to simultaneously operate connected computers. This allowed up to three users to access the most basic form of what we access today.
This technology was rapidly developed. Commercial technology for cloud computing eventually emerged, which is now widely used.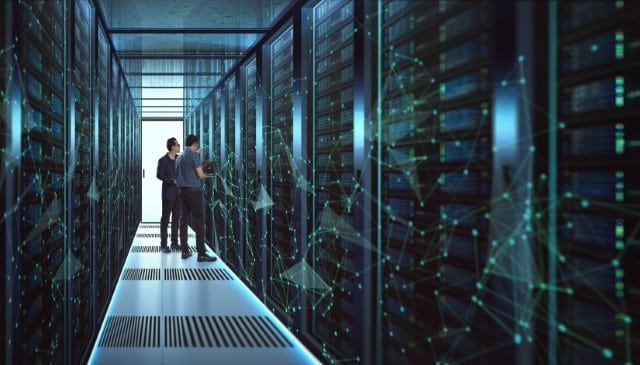 In 2005, Amazon Web Services (AWS) launched its cloud computing solution, and (as is the case in the competitive world of tech), their solution soon had some excellent alternatives.
Google launched Google Cloud Platform three years later in 2008.
And two years after Google Cloud hit the market, Microsoft introduced Azure in 2010.
These companies were all relatively new to the cloud computing scene, but they are tech titans and have now grown to be the biggest and best cloud service providers.
Why Use The Cloud?
There are a number of advantages and benefits that come from using the cloud for your business.
You get increased scalability. You'll also get to take advantage of a huge range of features to boost your business's productivity.
The primary benefit is that it can help save your business money. By using the cloud, you only pay for the resources you use. This is much more affordable than having to purchase and maintain your own hardware and software.
Using the cloud can also improve your business's scalability. You can easily scale up or down with the cloud as your needs change.
Finally, using the cloud can make your business more agile. With the cloud, you can quickly deploy new applications and services without having to worry about the underlying infrastructure.
This approach stands in direct contrast to traditional models, where you would have to have your own servers and configure them. With cloud computing you can get out of the server business, and do the things that made you start your business in the first place.
So, now you know the benefits of using the cloud. Now let's take a look at the specific advantages of each service provider.
Why You Should Look at All the Options
Each cloud service provider has its own strengths and weaknesses. You need to make an informed decision about which one is right for your business.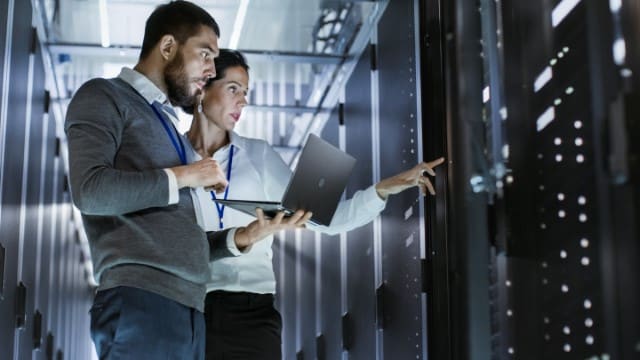 Make sure the cloud service provider you choose meets the needs of your specific business. To determine those requirements, you'll need to sit down with your team and figure out what's important to your business.
Once you understand your business requirements well, you can start looking at the different options and comparing them side-by-side.
There are plenty of options available on the market, including alternatives to AWS, Azure, and GCP. However, these alternatives may not be quite as secure or comprehensive as the big three we talk about here.
How AWS Can Benefit Your Business
AWS is an exceptionally comprehensive cloud service; it offers hundreds of services to choose from.
It's constantly expanding its services and features, too.
AWS's value framework helps you get the most out of its services.
It's built on AWS's four primary values. These are cost savings, staff productivity, operational resilience, and business agility.
Cost Savings
AWS has helped businesses reduce their TCO by up to 50% by increasing their infrastructure cost savings.
Staff Productivity
The productivity of staff on a task-by-task basis is able to increase significantly with AWS.
Operational Resilience
The security and control that comes with AWS have allowed businesses to operate securely from all over the world.
Business Agility
AWS features a comprehensive structure that ensures you'll get regular updates and feature upgrades. It also means much less chance of errors.
This cloud solution has evaluated the needs of many businesses and developed a tool that fits many business models.
The focus on client success has allowed AWS to grow and cover everything from cost impacts to value impacts.
Features
AWS offers your business a lot of potential features to grow with. They have everything from storage options to machine learning software.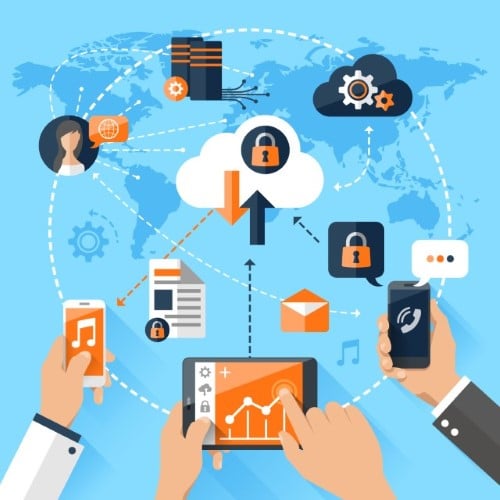 AWS gives you the option to use the services you need and ditch the ones you don't. You only pay for what your business uses.
One of the best things about AWS is how it gives you access to a massive catalog of products to choose from.
You can find basically anything you need in one place with AWS, with the ability to navigate the catalog using filters for a variety of your business needs.
AWS is also a great choice if you need multiple features from different parts of the world. They have data centers in many places, which helps with global load times and speeds.
Loading and connection speeds are vital for smooth business operation, especially in multiple locations.
AWS Pricing Overview
AWS's pricing structure is easy to understand and provides you with a lot of options. You can pay just for what you use. You're not stuck with a contract for a specific amount of time. And if you use the service less in a given month, you'll pay less.
Use the AWS pricing estimate calculator, which allows you to get a good idea of what you'll be spending.
One of the best advantages of the AWS pricing structure is that you can get volume-based discounts on your services.
These savings can become significant as your business scales, which is one reason why large companies may prefer AWS vs Azure or Google Cloud.
In addition to the AWS applications that are always free, there are also 12-month free trials available for nearly every program on the AWS market.
The ability to trial a program before you fully commit to it is extremely beneficial for businesses starting out and wanting to get a foothold or more completely understand the value cloud computing solutions can provide to their business.
What Separates AWS from Azure and Google Cloud?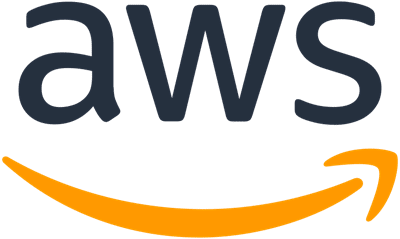 AWS is a great platform that offers users a huge range of unique benefits.
One of the biggest benefits for businesses is access to a wide range of services that they can use to improve business operations.
The focus on security is also a big selling point for AWS. The platform offers an exceptionally robust and secure environment, although Microsoft's Azure may have a slight edge here.
AWS also uniquely employs the benefits of SageMaker, which is a tool that helps deploy machine learning models.
Amazon has the longest-running service and offers the most reliable servers. It has a great loading capacity due to its vast computational ability. Businesses looking for reliability, above all else, would benefit from using AWS.
AWS's ease of use also makes it a top pick for a lot of businesses. It has a range of integrations, and it's very simple to set up. Even though Amazon doesn't have the best support of the three, you'll quickly figure out how to use the different aspects of this cloud service.
How Azure Can Benefit Your Business
Microsoft brings a great deal to the table with Azure.
Are you worried about data breaches? This cloud solution has a strong focus on security, giving you peace of mind.
Microsoft designed Azure to provide you with everything you need to run your business in the cloud.
Their products are constantly expanding and updating. That means you can be sure that your business will have access to the latest features.
One of the main benefits of choosing Azure is the level of customer support on offer. Microsoft has a large team of engineers who are always on hand to help with any problems you might have. Azure customer support is one of the best on the market and is available 24/7.
Features
Azure's key focus is security. Users get some great features that allow more streamlined and secure movement of data.
The ability to move key information between websites within Azure's servers makes everything operate more smoothly for clients handling financial data, personal information, etc.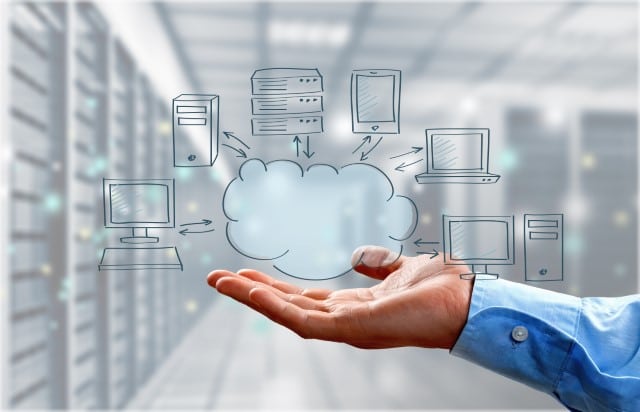 Another selling point is Azure's built-in CDN (Content Delivery Network), which is one of the biggest draws for users. This feature lets you improve your website speed and performance without worrying about management.
The fact that it's included in the price is an added bonus, as many web-based businesses pay separately for a CDN license.
Azure is constantly expanding their services to meet its customer demand. They have a very comprehensive catalog that offers a lot of options for businesses.
You can be sure that whatever it is you need, Azure will have a product to suit you or be in the process of developing it.
Pricing Overview
Azure offers a unique advantage in its competitive pricing. It lets users get discounts on Microsoft's tools if they find a cheaper alternative elsewhere.
You gain access to free management tools when you're using enterprise-level services in Azure. These are designed to help you get the most out of your investment and make it easier to keep track of usage.
The Azure free trial is also impressively comprehensive, giving you access to nearly all of the features on offer.
This allows you to experience the service and see if it's right for your business before committing to anything.
What Separates Azure from AWS and Google Cloud?

In relation to data migration and integration with other Microsoft services, Azure is definitely the best option. They also lead the trio of cloud computing options when it comes to security.
Do you already use other Microsoft software products? If so, you'll find adding Azure to your business operations causes very little disruption.
Azure offers easy transfer of data and applications with a low-cost entry. This makes it a fantastic choice for businesses on a budget.
The focus on hybrid cloud is also very appealing to businesses who want the best of both worlds.
Azure's security is world-class and definitely one of the best features on offer. With this platform, you can be sure that your data is well-protected and secure.
Azure is exceptionally scalable. As a result, it allows businesses to easily adjust their resources to their needs.
This can save a lot of money in the long run, as businesses only have to pay for the resources that they use and save for bulk purchases.
What Can Google Cloud Platform Do For Your Business?
Google Cloud brings a lot to the table for businesses, with a key focus on machine learning and artificial intelligence.
GCP offers tools that are among the most comprehensive available. They allow businesses to really take advantage of these cutting-edge technologies.
GCP's main focus is giving businesses the ability to scale quickly and integrate easily.

You want a cloud service that is constantly innovating and expanding its services. That is exactly what you get with GCP.
The team at Google is always working on new features and products to help businesses make the most of their investment.
Features
Storage is one of the biggest strengths of Google Cloud Platform. You can store data at a fraction of the cost of other providers because of the option of Nearline and Coldline storage.
Data migration services are included within GCP, allowing businesses to move their data quickly and easily.
GCP's focus on machine learning has allowed it to easily integrate its AI software with new and existing applications. This is applied through pre-trained modules that the AI is put through (or through manual training by users).
Accessing this technology gives you a dramatic advantage over businesses that don't have access to these tools, and can allow small businesses to compete with global brands.
Google Cloud also offers a wide range of other products that you can use to improve your business operations.
Pricing Overview
Just like the other two cloud services, GCP offers its pricing at a pay-as-you-go rate. This means businesses only have to pay for the resources they use, making it a very cost-effective way to operate.
GCP has some unique benefits. One is the fact that you can get discounts by prepaying for certain services. This can help businesses save money in the long run and makes it easier to budget for their cloud services.
The GCP free trial is also very comprehensive, giving you access to all of the features on offer.
There is also a standard offer for $300 in free credits to trial 20+ apps. This provides the chance to find out about the benefits that await your business.
Currently, you can get access to an extra $50 in credit ($350 total) if you decide to try out GCP for your business through my affiliate link. This brings your welcome credit to $350 to start your Google Cloud trial, which will give your business an incredible head start if you feel this software is a good fit for you.
Google Cloud vs Azure and AWS
Google Cloud Platform gives its users amazing loading speeds with a lot of computational power. The fact that Google is one of the world's biggest tech giants gives you even more peace of mind. Users can take advantage of secure encryption on their files with direct access from websites.
Not having to store large files on the same network as your website is an advantage. Things can work a lot faster, which benefits you and your site visitors.
The extra flexibility you gain with access to credits during your free trial gives businesses a fantastic opportunity to explore what this cloud platform offers.
GCP can be a little difficult to use at first compared to some of its competitors. However, you'll have access to a huge range of training resources and their support is second-to-none. Chat support that Google makes available is great and helps to separate Google Cloud from Azure and AWS.
Once you get used to the tools and services available, it's actually a very user-friendly platform that offers a lot.

Differences Between Google Cloud, AWS & Azure
Now that I've provided a good top-level overview of each cloud computing platform, let's compare AWS vs Azure vs Google Cloud in terms of some of the criteria which are most likely to influence your decision.
You can continue scrolling to read the entire article, or click the links below to jump to the section which is most important to you:
How Does Each Program Rank In Terms Of Scalability?
One of the top advantages of using a cloud service is their scalability. This is the ability to easily adjust your resources according to your needs.
You can save a lot of money in the long run with this.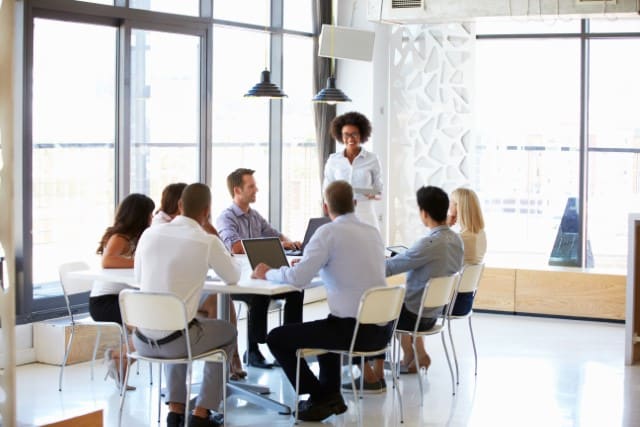 Scaling a business is important for a huge range of reasons, but it's especially important if you're expecting a sudden growth in traffic or users. Having the ability to easily respond to this growth is crucial for maintaining good operations.
Integrating with cloud services is one of the best ways to accommodate rapid scaling, as it allows you to draw on resources from various providers.
This means that you're not limited by the capacity of a single server but can instead draw on the power of an entire network. Each program ranks differently in terms of scalability, so let's take a look at how they compare.
AWS
The great catalog of apps is the best thing that AWS has going for it in terms of scalability. You can quickly and easily add new applications as your business needs change, which gives you a lot of flexibility.
The AWS Elastic Beanstalk web app is also a very handy tool for managing to scale, as it automatically handles the provisioning and deployment of new resources. This can save you a lot of time and effort when you're dealing with a sudden influx of traffic.
Overall, AWS is a very scalable platform that can easily be adjusted to suit the needs of your business.
Azure
Businesses will confidently choose Azure if they want to scale and grow their operations. Accessing Azure's autoscale feature is quick and easy, so you can be sure that your resources will always meet the demands of your users.
Azure's Resource Manager is also a great tool for managing and keeping track of your resources, as it gives you full control over them. This can save you a lot of time and money in the long run, as you won't need to worry about over-provisioning or under-provisioning your resources.
Overall, Azure is a very scalable platform that offers businesses a lot of flexibility and control as they expand.
Google Cloud
If you want to scale your business, Google Cloud Platform offers some tools that definitely make it easy. Although their software isn't internalized like its competitors, you can still use tools like Lookout to access scalability features.
GCP's outsourcing to third-party tools can actually be seen as an advantage. This allows them to have a better grip on things they manage themselves, including security which is a big issue for businesses.
Overall, GCP's scalability features are still pretty comprehensive and give your business the tools you need to grow. If you want tools internalized by the platform, this may not be the best choice, but if you're happy to use third-party tools, it's definitely worth considering.
While all three of these platforms offer great scalability features, it's clear that AWS and Azure are the better choices if you're looking for an easy way to scale your business.

GCP is also a good choice, but the fact that some of its scalability features are outsourced to third-party tools may not be ideal for some businesses.
How Does Each Product Compare In Terms Of Security?
Security is a top concern for businesses of all sizes, though some areas may require much stricter protocols.
Having your files securely stored and encrypted is crucial, as is having access to round-the-clock support in case of any breaches.
AWS Security
AWS employs a very strict set of security protocols that are designed to protect your data. The platform makes use of various encryption methods as well as physical and logical security measures. You also have access to 24/7 support in case of any issues.
Azure Security
Azure also has a very robust security protocol that includes encryption, physical security measures, and 24/7 support. The platform also offers a lot of flexibility when choosing the level of security you need for your business.
Google Cloud Security
Google Cloud employs a number of security measures, including encryption, physical security, and 24/7 support. The platform also offers a lot of flexibility in choosing the level of security you need. You can also add an extra security layer by using the Google Cloud Armor service.
If you have to make a choice based on security, you can be confident with any of these options. Though if you want that extra layer of security, investing in Google Armor with GCP or using Microsoft Azure will be better choices to commit to for your business.
How Does Each Product Compare In Terms Of Support?
Support allows businesses to deal with issues during set-up or even time-sensitive problems that may crop up unexpectedly. All businesses should have access to support, especially when it comes to cloud services.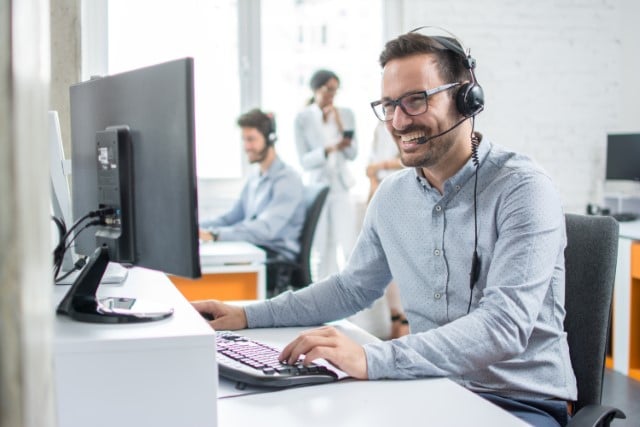 While each provides good support to businesses, this is one area where Google separates itself from the others.
AWS Support
With a huge brand behind them, the services offered for support by AWS are very helpful for anyone experiencing issues with the platform. There are help departments for sales, compliance, technical and billing support. Having everything split helps to speed up response times.
Azure
Microsoft offers some basic support but also allows you to use paid support options as an Azure customer. There is an incredible range of support overall on offer for all business sizes due to the additional tools you can call upon.
GCP
Cloud customer care offered by Google Cloud is the middle ground of the three, with good response times and a decent knowledge base. The support can be accessed by phone, email, or live chat. You also have the option to use paid support if you need more comprehensive care.
Support can be essential, especially for businesses running on tight schedules. If you need that extra layer of support, then Azure is likely to be the best option for your business needs, as you can pay for the exact level of support you require.
What Are Some Considerations To Make About Your Budget?
Budget is a very important factor to consider when it comes to any business decision, and that includes the cloud platform you use. All three platforms offer a pay-as-you-go model, which can be helpful in keeping costs down.
All of the applications are very similarly priced due to the pay-as-you-go models that the applications are based on. If you are looking for the most cost-effective option, GCP is likely to be the best choice as they offer a committed use discount and free credits in their trial period.
Each choice offers a good trial period so that you can try out the product and see how it works for your business without having to make a long-term commitment. This can be helpful in finding the best option for your needs without blowing your budget.
If you want the best estimation for your budget, you can use the free tool available on AWS' website. This exact tool isn't available for the other two platforms, but Azure and GCP both have ways of helping you estimate your costs.
What Are Some Considerations To Make In Regards To Team Size?
Teams of all sizes can benefit from using cloud services, and all three platforms offer a lot of features that can be scaled to suit the needs of any team.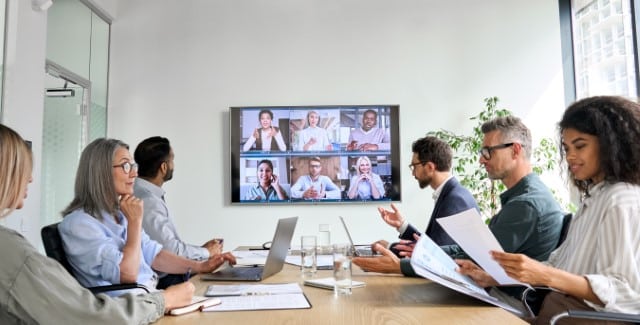 Depending on your focus on your team, one of these tools may be a better fit for you than the other.
AWS: Thanks to the huge range of services on offer from AWS, it is a great choice for teams of all sizes. You can start small and scale up as your team grows.
Azure: Azure is a great choice for teams that need to be able to collaborate on projects easily. The platform offers a lot of features that make collaboration easy, such as Azure DevOps.
Google Cloud: GCP is a good choice for teams that need to be able to access their data from anywhere. The platform offers a lot of features that make it easy to access data from any location, which can be helpful for teams that are spread out.

If you need a platform that can grow with your team, AWS is a great choice, thanks to the huge range of services on offer. When you need a platform that makes collaboration easy, Azure is a good choice. If you need a platform that makes it easy to access data from anywhere, GCP is a better option to consider.
What Users Say About Each Cloud Platform
What people currently using each platform has to say about their experience might be the most important and informative piece of information you can use to make a good choice when comparing Google Cloud vs AWS vs Azure.
Let's take a look at what real users are saying about each option:
What Do Users Say About AWS?
User ratings on gartner.com have emphasized the ease of scalability in their reviews, always shedding a positive light on the cost efficiency that comes with it. This is very important for a lot of businesses that are constantly growing and changing.
One of the next favorite benefits of users is access to easy API integrations. This is a crucial part of the puzzle for any business that needs to connect to other software or devices. AWS makes it very easy to connect to other devices and software, which can save businesses a lot of time and money.
One of the only downsides that users have reported about the program revolves around the pay-as-you-go pricing model being expensive for anyone initially starting out. As you scale up, things become significantly more affordable.
What Do Users Say About Azure?
Azure has become a very popular choice with a lot of users, which is reflected in the high rating it has on review sites like PeerSpot. Just like with AWS, users have rated the scalability features in Azure very highly.
The storage was also mentioned in high regard, with the dashboard being very easy to navigate and use. Users also loved the fact that Azure offers a lot of features for free, which is always a bonus.
The only downside that users reported was in regard to customer support. Some users found it difficult to get in touch with someone when they had an issue, which can be frustrating. Microsoft is constantly improving its support systems for users, so this isn't a reflection on present cases.
What Do Users Say About Google Cloud?
When it comes to the ratings for Google Cloud Platform, users that have posted on sites like GetApp, have highlighted a variety of great features. The security of the platform has been one of the highest-regarded features, with users feeling very confident in the data that is stored on GCP.
Another feature that has been rated highly is customer support. Unlike with Azure, users have found it very easy to get in touch with someone when they have an issue, which is always a bonus.
The only downside that has been reported by users is regarding how the dashboard is regularly changing. Changes like this are due to the fact that GCP is constantly updating and improving its platform, but it can be confusing for users who are trying to get used to the new layout.

Other Considerations To Make Before Choosing
Although we have considered a lot of factors surrounding your choices, you still need to take the time to reflect internally. Every business operates with a slightly different structure or business model, so you need to make sure that the platform you choose can support your specific needs.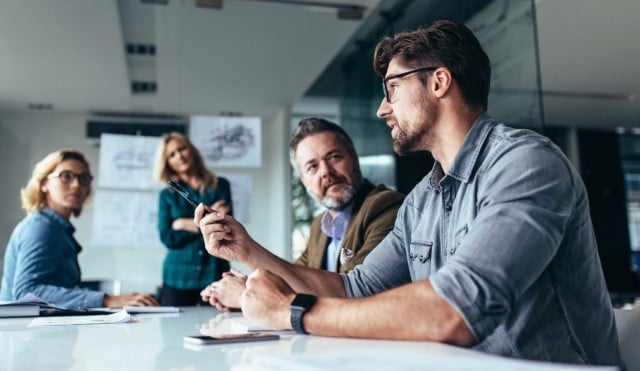 It's also important to consider the size of your team and how they will be using the platform. If you have a very large team, then you might need to consider a platform like AWS that can offer more features and services.
On the other hand, if you have a smaller team that is mostly working remotely, then Azure or GCP might be better suited for your needs. If you're making this choice but also have a team that is more experienced in Microsoft products, then Azure will be a much better option.
Regardless of the size of your team, the support you are offered by the provider is always going to be an important factor. You need to make sure that you will be able to get in touch with someone quickly if you run into any issues.
Additional Ways To Research The Best Option For You
This article has given an overview of a vast range of factors that will influence your choice, including pricing, features, user reviews, support, and more.
However, if you want to explore these apps in more detail than we have covered, there are a couple of extra things you can do.
Consult Training Within Each Program Prior To Starting
Training is essential no matter what program you are going to end up choosing. Your team size may be the first thing that comes to mind with training resources, but the actual resources themselves are significantly more important.
With a narrow range of resources, your team will have a much more difficult time picking up new skills and adapting to change. A broad range of resources, on the other hand, will give your team the ability to learn new skills quickly and be more responsive to change.
When it comes to training resources, AWS has a clear advantage over Azure. GCP, on the other hand, has a vast range of resources just like AWS, making either of these options a good choice to consider if you or your team is new to working in the cloud.
Final Thoughts: AWS vs Azure vs Google Cloud
One of the biggest advantages offered by large companies like Amazon, Microsoft, and Google, is the range of features they can afford to offer you in a trial. Understanding the programs is essential before you can decide if they are right for you. This is why I recommend taking advantage of free trials to get started.
AWS, Azure, and GCP all offer very generous free trials. Each will give you access to most of the features that you would need to use on a daily basis. If you are unsure of which program to choose, take them all for a test drive. It's the best way to fully explore your options.
These companies also offer free pricing tiers that will give you access to some features at no cost. This is a great option if you are just getting started and are not ready to commit to a paid subscription. It also might be all you need. For instance, on another one of my sites I developed a free mapping tool leveraging several APIs from Google Cloud. I have over 40,000 users of that free tool each month, and so far it has cost me nothing. That's thanks to the generous $300/month credit they offer to all Google Cloud customers. (get a $350 welcome credit if you sign up via my link)
No matter which platform you choose, make sure that you take the time to understand the features and how they will be used by your team. Training is essential for any program, but it's especially important with a new system.
With a good training plan in place, a proper understanding of your business needs, and a thorough understanding of the features offered by each platform, you'll be well on your way to choosing the best option for your team.
I hope this article comparing AWS, Azure, and Google Cloud has been helpful as you make your choice.