Are you considering downloading Bitdefender but wonder whether Microsoft Defender is enough on its own? Luckily, I'm about to provide all the information you need here in my Bitdefender vs Microsoft Defender comparison. You'll learn about how each app works to protect users, their respective strengths and weaknesses, and their reputations for reliability and other factors.
Microsoft Defender (aka Windows Defender) once had a bad reputation but things have changed. But the fact that this app is better than it once was doesn't necessarily mean you can depend on it without another anti-virus program.
Let's get started and find out everything you need to know about the differences between Bitdefender vs Microsoft Defender.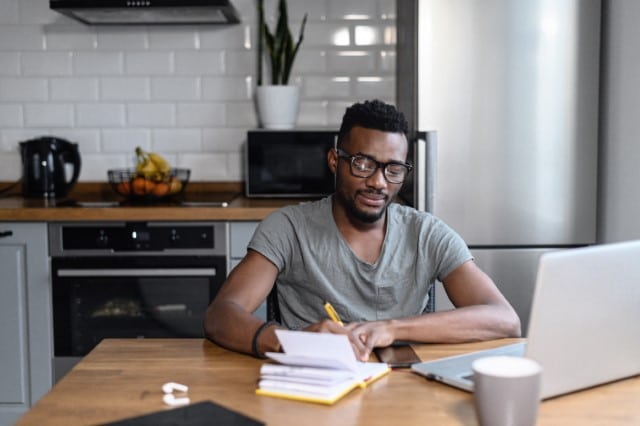 SuiteGuides.com is reader supported. If you make a purchase after clicking a link, we may earn a commission at no additional cost to you.
What is Microsoft Defender?
Microsoft Defender had a reputation for inadequacy for several years. It used to be so bad that some people thought it was useless.
But things have changed. It has gained much better anti-virus functionality. And of course, one of Microsoft Defender's strengths is that it's free.
Still, however, most people use Microsoft Defender in conjunction with another anti-virus program. However, it's actually quite respectable in itself.
Examples of new Microsoft Defender improvements include its cloud-based malware detection and sandboxing. The addition of these capabilities means that Microsoft Defender now offers decent protection overall and faster threat detection.
But there's an important caveat. Experts have found that Microsoft Defender isn't able to detect many viruses that other kinds of antivirus software quickly detected.
That's because Microsoft Defender doesn't update its database frequently enough. This means that the software is unable to detect the most recently created threats.
Microsoft Defender is also unable to remove viruses that get onto your computer.
If you find that there is a virus and complain, Microsoft will just tell you that you should have had an additional antivirus on your system!
So beware! Microsoft Defender is a decent tool but you shouldn't use it on its own. Pair it up with another anti-virus program and enjoy more security for your PC.
What is Bitdefender?
Bitdefender is superior to Microsoft Defender in a number of ways. In fact, Bitdefender has been named the software with the best detection rate in the entire industry for the past five years.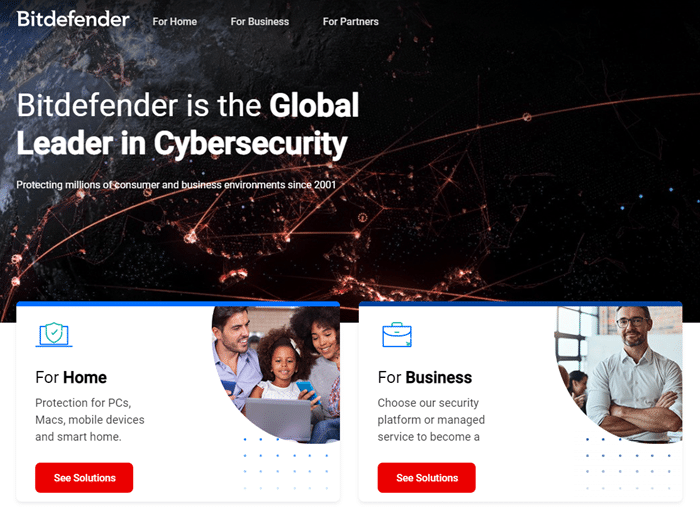 Bitdefender is one of the most popular security software options all over the world. 500 million systems use it.
With Bitdefender, you get advanced Artificial Intelligence and other kinds of advanced technologies. These are key to the software's ability to anticipate threats as well as detect them and instantly block them.
This applies to even the newest types of threat.
Another perk of Bitdefender is the fact that it uses only the minimal resources on your system. In fact, it will improve your device's speed and performance with its optimization tools.
Bitdefender offers multi-layered protection that will secure all your documents, videos, and pictures. They will never be victimized by malware, ransomware, and all other threats (both known and emerging).
Bitdefender also gives you protection against phishing.
Bitdefender Phishing Protection
Phishing scams are becoming more of a threat every year. Bitdefender will detect potential phishing websites and block them out so that you cannot visit them.
There are many phishing websites out there that look reputable but are actually there to steal your personal data.
Bitdefender is great for protecting you during online banking. It gives you a dedicated browser window for use as you do your online banking.
This makes your transactions safer from hackers and fraud. Bitdefender also offers a VPN.
With the VPN, you are able to stay anonymous online. It hides your presence online, encrypting all your traffic.
This is an excellent way of protecting your passwords, bank information, and downloads when using a Wi-Fi connection.
If you watch movies and play games online, Bitdefender is also outstanding at facilitating you in those areas, too. The app will see when you are watching a movie, playing a game, or doing work.
It won't interrupt you with unnecessary requests when you are busy with these activities. It temporarily stops pop-ups, and it will also change your visual settings and temporarily pause any unimportant background activities.
User Friendliness: Microsoft Defender vs Bitdefender
Both Bitdefender and Microsoft Defender are easy to use. Let's take a closer look at both programs below:
Bitdefender
Bitdefender has an easy installation and set-up process. It will probably take you no more than about 10 minutes.
There is a basic installer interface that will facilitate the download of most of the installation files. You will only need to click a few times to move forward.
After you install Bitdefender, you will find the app's dashboard. This dashboard lets you easily carry out the most common actions, such as quick scanning.
Check out the left-hand side of the dashboard to see options for privacy and protection. You will see a full array of features.
Select settings so that you can customize the settings of the software. If you need help or clarification with anything, select the question mark icon found above the individual areas.
When you are starting out with the app, you will probably prefer to use the default settings.
Microsoft Defender
Microsoft Defender is also extremely user-friendly.
To find Microsoft Defender on your computer, click on its icon in the Windows settings area or on your taskbar. It is generally a shield icon.
Microsoft Defender has a section that shows you a security overview. You will find the interface divided into blocks, with each block representing a specific feature.
When you click on one, you will be able to adjust settings for the specific feature.
There is also a bar on the left-hand side, similar to Bitdefender. When you have Windows, Microsoft Defender will start by default.
However, if you install a different antivirus program, Microsoft Defender will often shut down a selection of its features. This means that the other app will get to take over when you have security threats.
Support Comparison: Bitdefender vs Microsoft Defender
Bitdefender has plenty of support options.
There are phone, email, and live chat options for support. With Bitdefender, you get 24/7 access to customer help and support.
There is a base of knowledge you can explore, including instruction guides and FAQs.
You can also peruse and post on a community forum. This is available in several different languages.
Microsoft Defender doesn't have as strong help and support as Bitdefender, but this makes sense as the former is a free product. However, Microsoft Defender does have a community forum where you can ask questions and read answers about Microsoft Defender.
If you'd like, you can buy Windows Premium Technical Support. This costs $49 annually, and it brings you Windows online and phone support.
Also, Windows comes with a "Get Help" app that allows you to access a virtual chatbot or a support agent.
Bitdefender vs Microsoft Defender (Protection Quality)
As a more specialized service, Bitdefender offers better protection than Microsoft Defender. While Microsoft Defender can provide basic anti-virus protection, Bitdefender provides not only anti-virus but also ransomware and malware projection.
Bitdefender offers protection from rootkits and Trojans. It also offers a password manager, a VPN, and specific tools for protecting you during online banking.
The exact protection and features you get will depend on the membership tier you get. If you want the Bitdefender VPN, you will have to get the Premium Security package or one more expensive than that.
Bitdefender Pricing Tiers
As we've already discussed here, Microsoft Defender is free. But you'll find it worthwhile to pay for one of Bitdefender's packages.
Here are the various Bitdefender tiers below:
Bitdefender Antivirus Plus
Bitdefender Antivirus Plus gives you antivirus software but not the firewall, parental controls, and VPN that higher-level packages offer. If Antivirus Plus is enough for you, here are the prices you need to know.
One Device: $19.99 per year
Three Devices: $29.99 per year
Five Devices: $69.99 per year
Ten Devices: $79.99 per year
Bitdefender Internet Security
Bitdefender Internet Security includes features such as protection against adware, malware, spyware, and ransomware.
Here are the plans to choose from:
One Device: $29.99 per year
Three Devices: $39.98 per year
Five Devices: $84.99 per year
Ten Devices: $89.99 per year
Bitdefender Total Security
Bitdefender Total Security plans give you all the features of Bitdefender Internet Security, in addition to a device optimizer feature. This helps your device achieve faster speeds.
Five Devices: $44.99 per year
Ten Devices: $49.99 per year
Bitdefender Premium Security
Bitdefender Premium Security gives you all the features offered by Total Security, as well as a VPN. This plan also gives you higher priority for customer support.
There is also a Family Pack option. This will protect as many as 15 devices.
The Family Pack provides antivirus protection, as well as ransomware protection, parental controls, and a VPN that has a daily data limit of 200 MB. The Family Pack package with Bitdefender costs $59.99 per year.
Bitdefender Small Office Security
Bitdefender also has options specifically for Small Offices, called Small Office Security.
This is the price structure for Bitdefender Small Office Security below:
Maximum Five Devices: $49.99 per year
Maximum 10 Devices: $74.99 per year
Maximum 20 Devices: $169.99 per year
As with the other plans with Bitdefender, you can get discounts if you commit to use the app for two or more years.
Here is the price structure for Bitdefender Small Office Security if you pay up-front for multiple years of protection:
Maximum of five devices for 2 Years: $169.99 for the full 2 years
Maximum of 10 devices for 2 Years: $249.99 for the full 2 years
Maximum of 20 devices for 2 years: $399.99 for the full 2 years
Maximum of five devices for 3 years: $199.99 for the full 3 years
Maximum of 10 devices for 3 years: $299.99 for the full 3 years
Maximum of 20 devices for 3 years: $499.99 for the full 3 years
Bitdefender Standalone Services
In addition to the packages listed above, Bitdefender also offers standalone services. These are services for smart home device protection and identity protection.
Bitdefender Digital Identity Protection
Identity theft is a growing problem that is victimizing people of every age. Did you know that kids are common victims of identity theft?
If you want to get specialized digital identity protection, Bitdefender offers this service for a reasonable price. In fact, it is much more affordable than the competitors.
If you pay for this Identity Protection service on a monthly basis, it will be $7.99 per month. If you pay by the year, it will come out to $3.33 per month ($39.99 for the entire year).
What is Bitdefender BOX?
Bitdefender BOX is a network security product. With Bitdefender BOX, you get a physical product.
It's a hub to ensure the security of your network. This is helpful if you use a lot of smart home products, as there are increasing vulnerabilities with the IoT (the Internet of Things).
When you pay $149.99 for the one-year subscription, you are given the physical product along with the service. This includes free shipping and professional installation.
If you've ever been worried about someone trying to hack into your smart locks or security cameras, look into Bitdefender BOX.
Bitdefender and Microsoft Defender my Final Take-Away
Clearly, there are significant differences between Bitdefender and Microsoft Defender.
What I Recommend
Microsoft Defender isn't intended to be used on its own, and in my view while it does have its strengths it is not something that will offer sufficient protection in today's fast-changing online world.
If you've got Microsoft Defender, keep it running on your PC, but supplement its protection with a more robust antivirus and cybersecurity suite that is updated more regularly.
Bitdefender is a great option if you want more advanced security protection, and the level of security it offers is well worth the price.
If you already have Windows Defender (now called Microsoft Defender) on your Windows PC, consider pairing that free security suite with a paid subscription to Bitdefender for more robust, layered protection for your PC.