Cloud storage has taken off in recent years and has become an essential way we interact with computers. Big tech companies, like Google, have led the charge for this new business model with its Google Drive service. This has drastically altered how businesses and people use computers. Cloud service models transmit data from devices remotely. Data is stored in an off-site location where the stored files are managed, backed up, and made accessible through networks like the internet or dedicated private network connections. It's no surprise then, that cloud storage is a premium service, so how does Google Drive for Business approach pricing?
In this article, I'll go over the services provided and pricing structures available with Google Drive for Business, which you can purchase as a standalone offering or within a Google Workspace license.

Cloud storage providers are not only responsible for the data but are expected provide data security. Carrying out server maintenance and other related infrastructure is an expensive task.
For most small and medium-sized businesses, paying for cloud storage and effectively outsourcing data security to professionals at a large company like Google is a no-brainer.
Cloud Storage and Businesses
Cloud storage is remote data storage on the internet that is maintained and secured by a cloud storage provider.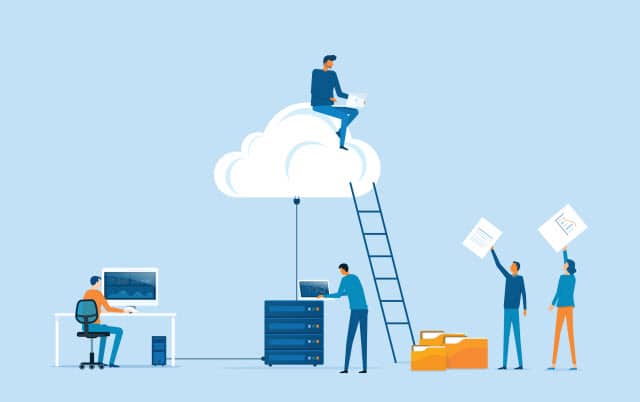 Since its invention, cloud computing storage services have redefined computer data storage introducing new paradigms into how files are stored, accessed and secured. Recognizing the obvious benefits of cloud computing storage over offline storage technologies such as disk drives and thumb drives, many businesses are beginning to embrace cloud storage.
Google seems to be leading the charge with its Google Drive which has recorded over one billion users and hosted over two trillion files.
Google Drive allows users to store, edit, and access files on Google servers. Uploaded files on the servers can be synchronized and shared across devices. Since launching in April 2012, Google drive has grown to be one of the foremost cloud storage platforms. Google Drive offers apps available across several operating systems such as Windows, Mac, Android as well as Iphone's iOS.
A recent Cisco Global Cloud Index has predicted that about 94% of all workloads and tasks would be processed by cloud storage service providers in the coming years. After all, cloud storage offers synchronization across devices, convenience, automation, security, data recovery in case of loss or compromise while still being comparatively cost-efficient.
Google Drive for Business Pricing
Google Drive offers users 15 GB of free storage. You can upload any type of file to Google Drive and also convert certain file types to Google Docs, Sheets, or Slides format.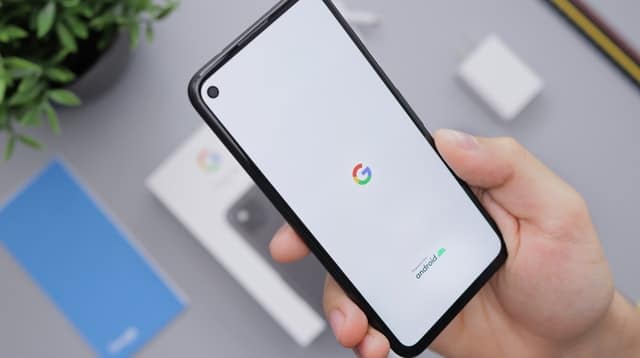 Businesses with high data use need larger cloud storage space. Google has therefore introduced paid plans that offer higher storage space for a subscription fee. Most of these plans are now incorporated into the Google Workspace (formerly G Suite) package. This is their integrated productivity suite that combines cloud computing, collaboration tools, and productivity apps.
Google Workspace Business Basic
The Google Workspace Business Basic plan is available for only $6 per user per month.
When you subscribe for the Google Workspace Business Basic edition, you get access to 30GB of storage per user, shared across both Drive and Gmail.
This plan suits businesses that have higher storage needs than 15GB but not much more since the 30GB offered on the Basic Plan is only twice the amount offered for free.
Google Workspace Business Standard
Google takes storage space allocation to the next level by offering 2 TB cloud storage space per user on Google Workspace Business Standard. This is a huge amount of storage space per user and allows users to store and share across devices to work from anywhere.
For large companies and businesses that deal with very large data, the Google Workspace Business Standard plan is perfect.
The plan costs $12 per user per month.
Google Workspace Business Plus
The Google Workspace Business Plus Plan offers users 5 TB of cloud storage, more than doubling the available storage from the Standard plan.
Alongside the increased Google Drive storage, Google Workspace Business Plus plan includes enhanced security and email features, as well as
Greater Admin Security and administration controls
A Security center
Data loss prevention for Gmail
Enterprise-grade access control with security key enforcement
Data loss prevention for Drive
Hosted S/MIME for Gmail
Cloud Identity Premium which allows users to manage devices
The enterprise plan is available for $25 per user per month.

Google Drive Enterprise
The Google Drive Enterprise works as a standalone "pay as you use" app, separated from the Google Workspace package. Companies that don't need the full Google Workspace may still require cloud storage solutions, after all. It works best for small and medium scale businesses. It integrates cloud storage with productivity tools like Slides and Doc. Furthermore, documents from these apps store for free.
Google also incorporates Artificial Intelligence into the interface and operation of the Google Drive Enterprise to maximize workflow, increase security and encryption protocols, as well as improve file sharing.
Google Drive Enterprise makes it possible for businesses to create, store, share and collaborate on files using cloud computing technology. One of the most intriguing Google Drive Enterprise plug-in allows you to use Drive on Microsoft Office tools such as Word, Excel, Powerpoint, and Outlook.
Google Drive Enterprise Cost
The Google Drive Enterprise plan costs $8 per month for each active user. Google's business model requires only active users to pay for subscriptions and easily allows you to switch out users if need be. This monthly subscription offers you unlimited data storage space.
Subscribers also pay $1 per 25GB of storage used or $.04 per 1GB of storage space used, in addition to the $8 monthly subscription.
Google Drive Enterprise subscribers get a flexible payment plan, as well as the freedom to choose the storage they need. Subscriptions also include 24/7 phone and email support, in addition to enterprise-grade security tools such as Advanced DLP, Vault, Security Center, and Mobile Device Management.
Google Drive Enterprise has multiple benefits aside from storage, including:
Integrates Google Drive with Microsoft Office files
Incorporates Google Docs, Sheets, and Slides on the Google Drive Enterprise; files from these apps are also stored for free
Unlimited Cloud Storage Capacity for active users
24/7 phone and email support
Enterprise-grade security tools
Who is an Active User?
As you already know, Google Drive bills only active users. The question then is, who is an active user?
Active users are anyone that joins an account and carries out at least, one chargeable activity per month. That excludes users whose activity level doesn't measure up as an active user.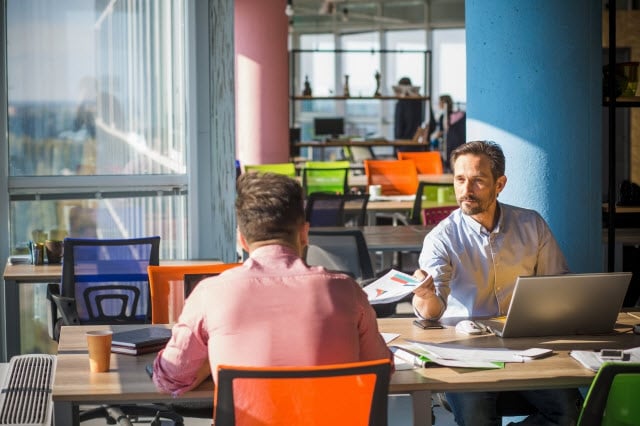 Google Drive Audit measures user activity to determine who active users are. This also conforms with the activity customers can view in the Admin Console. This aligns with the activity that customers can already see in the Admin Console.
Chargeable activities on the Drive include:
Downloading a Drive file
Viewing, opening, printing, or previewing a Drive file
Uploading files
Sharing Drive files or changing sharing permissions
Syncing files that have changed
Creating, copying, renaming, removing, or moving files
Hosting or joining a video meeting with Google Meet
Final Take-Away
Google offers its Drive for Business cloud storage offering in a multitude of ways and at a variety of pricing tiers.
This means that most companies (large and small) can find a plan to match your needs and budget.
If you do not require the full scope of productivity tools and apps included in Google Workspace, you have standalone Google Drive available. I'm a small business owner / sole proprietor, and I've personally been very satisfied with Google Drive as my cloud storage provider, and feel that their service's flexibility and convenience will probably work well for your business needs, helping you stay up-to-date as you grow and expand.