Google Workspace is one of the most popular small business and enterprise suites of office productivity tools, and the need for qualified administrators is growing rapidly. Today, I'll explain how to get Google Workspace Administrator training. With this knowledge, you can arrange to take the training yourself or have one or more of your employees complete it.
If you want to become a Google Workspace Administrator, you need a good understanding of how the suite of tools works together. That's where training comes in.
SuiteGuides.com is reader supported. If you make a purchase after clicking a link, we may earn a commission at no additional cost to you.
What Is Google Workspace Administrator Training?
Google Workspace Administrator training is designed to give you the skills and knowledge you need to administer a Google Workspace environment.
The courses cover:
Account Management,
Email and Calendar Administration,
Collaboration Tools, and
Security.
Establishing training for these skills has allowed Google to set a high standard for their service and has resulted in fewer headaches for Google Workspace admins.
The company has certification programs for both individuals and teams, so you can ensure that your staff are up to date on the latest features and best practices.
Regardless of your business size, there are several reasons to consider Google Workspace administrator training for your staff.

Benefits of Google Workspace Administrator Training
By providing Google Workspace administrator training for your staff, you're ensuring that they have the skills and knowledge they need to effectively administer your Google Workspace environment.
You can ensure that one person in your organization is responsible for managing user accounts, email, and calendar settings and providing support for users. This will free up your IT staff to focus on other tasks and ensure a more streamlined workflow.
Additionally, certified Google Workspace administrators can provide your organization with a competitive edge. As the popularity of Google Workspace grows, and Google gains market share on Microsoft, so too does the demand for qualified administrators.
By having certified staff, you'll be able to demonstrate to potential customers and partners that you're serious about using Google Workspace and that you have the skills and knowledge necessary to effectively administer it.
Finally, Google Workspace administrator training can help you save money in the long run. By ensuring that your staff is adequately trained, you can avoid costly mistakes that could cause downtime or data loss.
How Workspace Administrator Training Improves Security
In addition to reducing the likelihood of user errors, Google Workspace administrator training can also help improve your organization's overall security. Cybersecurity threats are increasing as more businesses move to the cloud.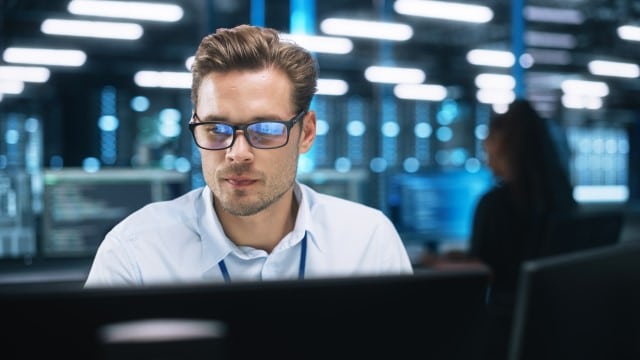 Although Workspace has improved significantly over its lifetime, it's important to remember that it's still a cloud-based service. As such, is subject to the same risks as any other cloud service.
By training your staff to effectively administer and secure your Google Workspace environment, you're helping to protect your business from potential cyber threats. These include data breaches and phishing attacks.
Additionally, Google offers a number of security-focused features. These include two-step verification, and Advanced Protection. Both can help protect your organization from malicious actors.
How to Get Google Workspace Administrator Training
Google provides Google Workspace Administrator training. It is organized as a learning path with various components.
You'll begin by gaining advanced Google Workspace skills. After that, you will progress to specialized administrative skills.
You are required to complete the following components:

Once you've completed this coursework, you need to take the Professional Workspace Administrator Certification exam.
If you're a Google Workspace partner, you may be eligible for free or discounted training from Google. Contact your account manager for more information.
As well as Google, there are several third-party providers that offer Google Workspace administrator training courses.
Topics Covered in Google Workspace Administrator Training
The Google Workspace administrator training course covers a wide range of topics, including user management, email, calendaring, security, and more.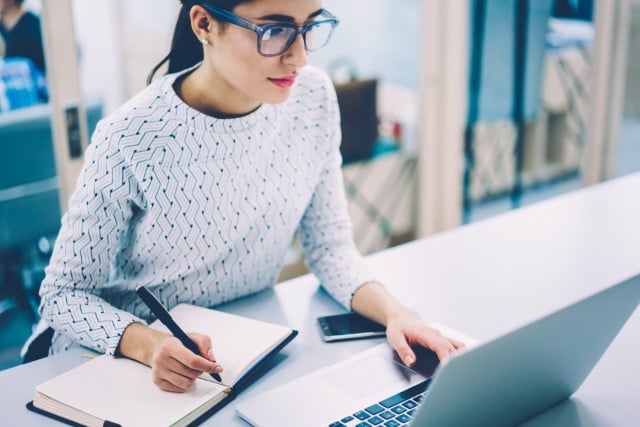 User management is a critical component of any Google Workspace environment. In this section of the course, you'll learn how to create and manage user accounts and assign user roles and permissions.
Email and Calendar are two of the most commonly used features in Google Workspace. In this section of the course, you'll learn how to configure email and Calendar settings and troubleshoot common issues.
Security is more than always a top priority for any organization, and Google Workspace is no exception. In this section of the course, you'll be taught how to configure security settings and enable advanced features, such as two-step verification and Advanced Protection.
Finally, the course will also cover some of the more advanced features of Google Workspace, such as Groups and Drive. These will increase your organization's efficiency by streamlining how your users access and share information.
By the end of the training, you'll have a comprehensive understanding of how to administer a Google Workspace environment.
What If You Don't Pass the Google Workspace Certification Exam?
In Google's certification exam retake policy, they explain that you're allowed to re-take your certification exam after two weeks (14 days) has passed if you don't pass it on the first try. If you fail the exam on your second attempt, you must wait two months (60 days) before trying again. Fail a third time, and you must wait a full year (365 days) before re-taking the Google Workspace Certification exam.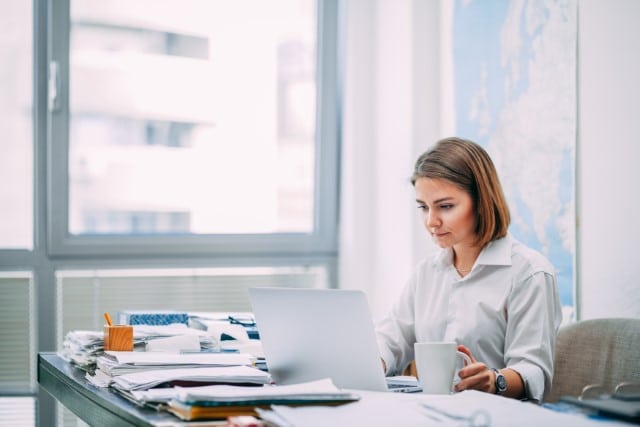 While you have the option of taking your exam on-site, or online, every attempt counts, and the waiting period outlined above will still apply. For instance, if you take the exam in-person and do not pass, you must wait 14 days to take it online. If you fail a second time you'll need to wait 60 days to take it again – either in-person, or online, etc.
Staying Up-To-Date (Google Workspace Administrator Recertification)
Like all technology, Google Workspace and the various cloud-based apps contained within Google's productivity suite is constantly evolving and improving. As a certified administrator it's important that you stay up-to-date and fully understand how to leverage the tools at your disposal.
For this reason, the Google Cloud certifications (including the Google Workspace certification) is valid for a period of two years once you pass the exam. I recommend getting re-certified before your certification lapses, as you'll be eligible for a 50% discount on your recertification.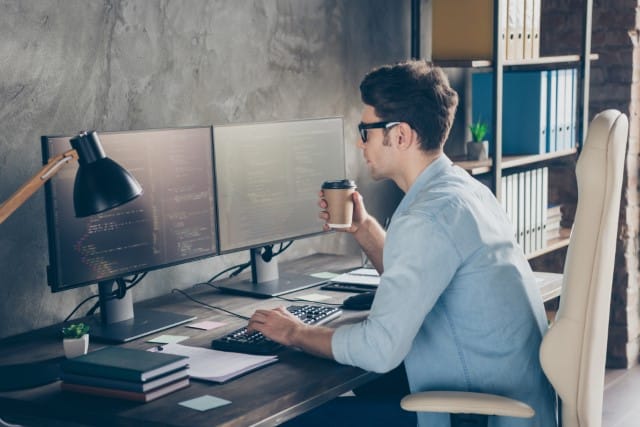 Luckily, Google is great about reminding you when your certification is close to expiring. You'll receive a notification 30, 60, and 90 days prior to your certification expiration date (this will be sent to the email address used in Kryterion's webassessor during your exam's registration process).
If your certification does lapse, you can still use the 50% discount for 30 days following expiration.
If you miss your recertification window and fail to recertify within a month of expiration, you'll be assigned a new certification Series ID. You will also pay full-price when you re-take the exam. So it's worth it to get recertified on-schedule.
Benefits of Training Your Own Staff vs. Outsourcing
There are key benefits to training your own staff members to be certified administrators versus outsourcing to a third-party.
One of the biggest benefits is that you can be sure that the administrator understands your organization's unique needs. This will let them best use Google products to meet those needs.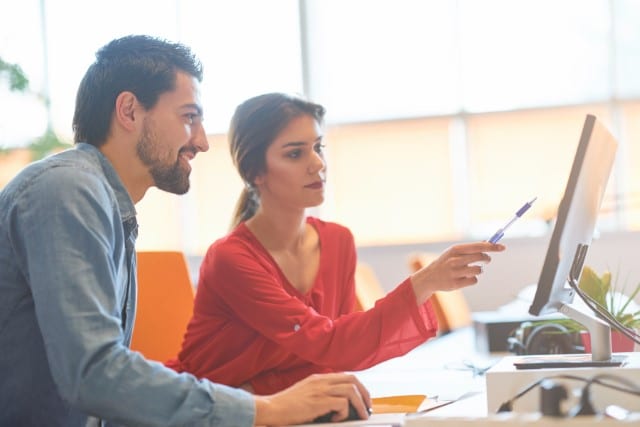 Outsourcing your Google Workspace administration can lead to problems. There's a chance the individual or team you hire won't have a good enough understanding of your business. If they don't understand how you use Google products to achieve your goals, they won't be as helpful.
When you're establishing a new Google Workspace environment for your organization, you need someone familiar with the products and features and the administrative tasks required to set up and manage the account.
Additionally, having a certified Google Workspace administrator on staff helps ensure that your organization gets the most out of its investment in Google products and services.
Additionally, certified Google Workspace administrators can provide valuable support and training to other users in your organization.
Depending on the type and size of your organization, you may decide to train multiple staff members to be certified Google Workspace administrators.
Workspace Administrators For Smaller Organizations
For smaller organizations, it may make sense to have one administrator. This person will be responsible for managing the account and providing support to users. This allows for a more direct resolution of errors or projects associated with Workspace. Having a single contact point for users with questions can save time.
If you run your own business, earning Google Workspace Certification is a great way to save money. It also will help you to develop a deeper understanding of how Google products can help you achieve your business goals.
Workspace Administrators For Larger Organizations
For large businesses, it may make sense to train multiple staff members to be certified administrators. This way, you can distribute the workload. You can also ensure that someone is always available to manage the account and provide support to users.
Every business has employee turnover. Having some redundancy in this role is important and ensures management of your Workspace licenses is uninterrupted.
Invest in Google Workspace Administrator Training
Google is always adding great new features and updates to make positive product changes. It's best to always have at least one person on staff who can keep up with the changes. This ensures that your organization is taking advantage of all the latest features.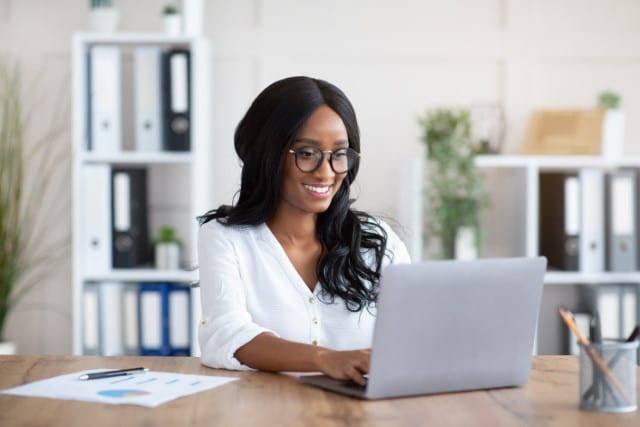 Certified Google Workspace administrators can provide valuable support and training to other users in your organization.
With a certified administrator on staff, your team will have the resources it needs to succeed with Google Workspace.