Google Workspace is the new name for what was previously called G Suite. It's one of the most popular suites of cloud-based productivity apps, and Workspace is quickly gaining market share on the more familiar Microsoft Office suite. Are you asking, how much is Google Workspace? Keep reading to find out.
The short answer is that the cost of Google Workspace depends on the number of users you'll have, as well as the features you need. While you can use Workspace for free with limited features under their Workspace Essentials plan, you also have the option to upgrade to the Business Starter Edition, which costs $6 per user per month, the Business Standard Edition, which costs $12 per user per month, and finally a Business Plus license is $18 per user per month.
Logically, Google Workspace's higher tiered plans have more benefits than the less expensive plans. But even the free plan has some advantages that can help businesses be more productive. The good news is that most individuals and businesses can enjoy Google Workspace at a price that works well for them.
Today I'll break it down and tell you exactly what you get for your money with each Google Workspace license option.
SuiteGuides.com is reader supported. If you make a purchase after clicking a link, we may earn a commission at no additional cost to you.
Key Features of Google Workspace
Google Workspace includes a set of tools that helps businesses to be more productive. It includes Gmail, Calendar, Drive, Docs, Sheets, Slides, Sites, and many more.

You can use these tools together or separately, depending on your needs.
Some of the key features of Google Workspace include:
The ability to write and edit documents, spreadsheets, and presentations from anywhere with an internet connection
The capacity to create and share documents and collaborate in real-time with colleagues
A personalized email address for your business (@yourcompany.com)
Integrated chat and video conferencing
Cloud-based storage for all your files
24/7 customer support
This is only touching on some of the great things that come with Google's primary suite of tools. Improving your entire business's workflow can be as simple as spending time familiarizing yourself with Workspaces shortcuts and tools.
The free plan is pretty comprehensive, but there are a few key features that are only available on the paid plans.
Google Workspace License Options
There are four main options to choose from when selecting a Google Workspace license for your business. Each of these has unique features and benefits.
You'll notice that there is a free option most people aren't highlighting or talking about. The Google Workspace Essentials free license was begrudgingly added after some pushback from customers.
You should know that it's very limited – basically just a collection of the free Google apps all in one place, and I don't really recommend it as a true Google Workspace experience / product. Instead, I recommend signing up for a free trial of your preferred Workspace plan.
Here's some more information on each of those:
Business Starter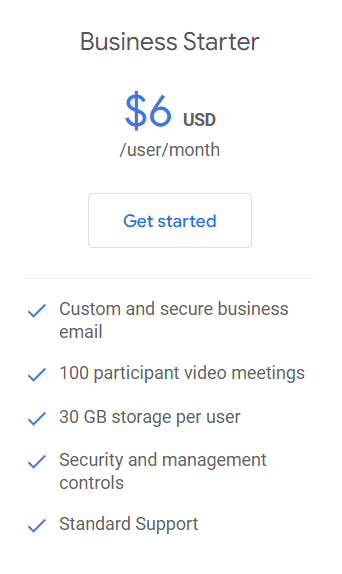 The first paid tier starts at $6 per user per month and offers the following key features.
A custom email to use for your business
Video meetings that allow up to 100 participants to join
Up to 30GB of storage
Security management
Standard Support
Whether you are working as a small business owner or an individual contractor, this can be the perfect thing to get you started with using Google Workspace.
The Business Starter license is best suited for:
Businesses that need to use video conferencing regularly
Businesses that need more storage than what's available in free Google apps
Businesses that need enhanced security features
Businesses with a small number of users.
If you need even more extensive features than what the Google Workspace Business Starter plan offers, the next option is the Business Standard Plan.
Business Standard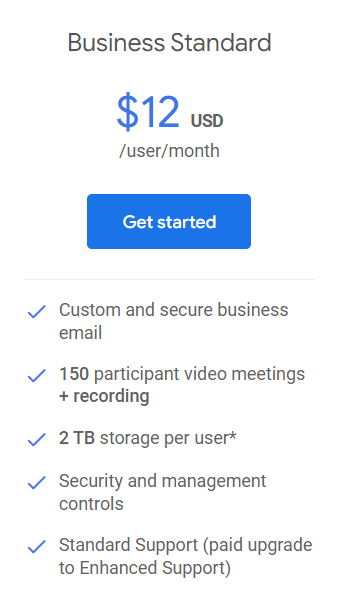 The next tier up costs $12 per month per user and gives you the following features in addition to those found in the starter package:
The ability to have 150 participants in a single video meeting at once
Up to 2TB of storage space per user
Standard support with the ability to upgrade if necessary to enhanced features.
This is a great option for medium-sized businesses that need a little more storage than the starter package offers but don't need anything too fancy. It's the most popular Google Workspace license, and what I recommend for most businesses.
The Business Standard plan is best suited for:
Businesses that need more than 30GB of storage per user
Businesses that need access to advanced Google Admin controls
Businesses that need additional security and compliance features
If you are fortunate to scale your business up, or if you are already quite well-established, you could consider spending a bit more and enjoying a Google Workspace Business Plus license.
Business Plus
The Business Plus plan is offered at $18 per user per month. On top of 24/7 customer support and the features of the lower two plans, this level gives you:
The ability to have 250 participants in a single video meeting
Up to 5TB of storage space per user
Enhanced Security Features And Management
The Business Plus plan is best suited for:
Larger businesses with over 250 employees are able to join a meeting live.
A huge data storage supply of 5TB per user.
Businesses need the highest level of security and support features.
As your business grows, you may feel the need to upgrade your Google Workspace license to take advantage of even more features. For most large companies, the Business Plus plan will fit their needs.
But if none of these plans seem to fit your business exactly, you can always contact Google Workspace for a custom enterprise plan price for your team.
Enterprise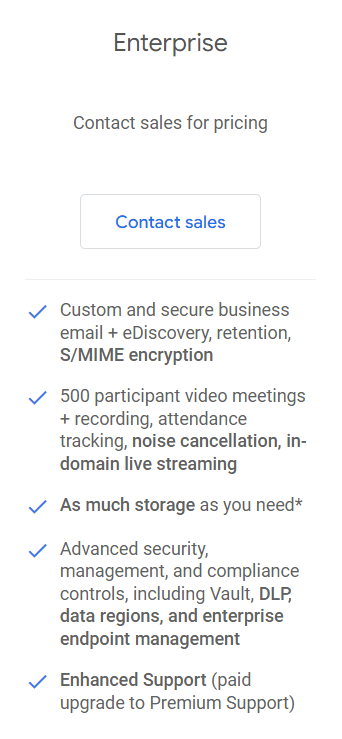 Enterprise is priced on inquiry from your business, and it offers access to a number of specialized features not included in the three primary license tiers for Google Workspace users.
On top of enhanced support and the security features of the previous tiers, this level of Google Workspace offers:
500+ participants in live meetings with additional in-call settings available.
Infinite storage (you pay for it, but tap into the Google Cloud pricing model where you pay based on usage)
The ability to upgrade support services even further to Premium
Access to AppSheet, which allows app building without using code.
For most companies I recommend starting at the level that seems like it will meet most of your needs.
This will allow you to get started with Google Workspace and learn what you like, what you don't like, and what you need more of.
It's easy to upgrade to another license and add functionality as-needed, but some companies will find it more challenging to scale-back and lose features they have built into their processes.

Google Workspace Business Success Stories
Google has a huge following, and some of the biggest brands in the world use its products. The positive feedback received on such a large scale really goes to show that Google is a major contender when it comes to business productivity.
Some notable businesses that have used, and continue to use, Google Workspace are AnyMind, Asana, and Canva (just to highlight a few).
AnyMind
A unified communications platform provider makes it easy for businesses to connect with customers through a variety of channels, and with Google Workspace, AnyMind can do more, better.
They have used Google Workspace from the very beginning, and it allows their team to work together seamlessly and efficiently.
Asana
A project management software company, Asana also relies on Google Workspace to keep its team organized and on track.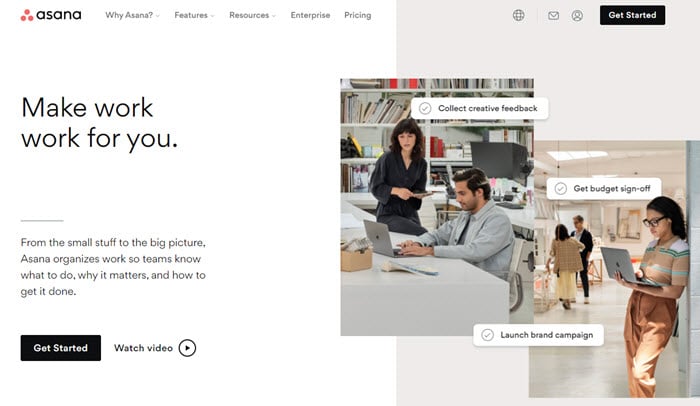 They have cut down on email tremendously. Today, Asana uses Google Hangouts and Google Meet for video conferences with team members distributed in locations all over the world.
Canva
Canva, an online graphic design platform, has also used Google Workspace from the start. They find that it helps their team to collaborate easily on design projects, as well as store and share files securely.
The success of these businesses really goes to show that Google Workspace is a powerful tool that can help companies and businesses of all sizes to be more productive.
Integrating the program effectively into your business can be a game changer for how efficiently your workplace runs.
Great Ways to Integrate Google Workspace
There are a few key ways that you can integrate Google Workspace into your business in order to maximize its potential, regardless of what plan you are using. And with the range of helpful collaborative and productivity apps included in Workspace, the benefits to your business from your investment in Workspace is really only limited by your imagination. And team buy-in and adoption.
Below I'll share just a few examples of how you can successfully integrate Google Workspace apps and tools into your day-to-day operations.
Ways to Integrate Workspace Into Your Business
Use Google Hangouts for Video Conferencing – Google Hangouts lets team members stay connected, no matter where they live in the world.
Use Google Drive for File Storage and Sharing – Google Drive lets you keep all of your files organized in one place.
Use Google Calendar for Scheduling – You can use Google Calendar for easy and seamless scheduling, helping everyone keep track of events and deadlines.
Use Google Docs for Collaborative Document Editing – Your team can use Google Docs for creating and editing documents together in real-time.
Use Google Sheets for Collaborative Spreadsheet Editing – Use Google Sheets to work on data collaboratively with team members in real-time.
Use Google Slides for Collaborative Presentation Creation – Use Google Slides to create presentations with team members in real-time.
Use Google Sites for Creating a Website – You can use Google Sites to create the content for a professional business website.
Use Google Groups for Creating Discussion Groups – Create discussion groups for your team with Google Groups.
Use Google Forms for Creating Surveys – This is a great way to gather data from employees or customers.

These are just a few of the ways that you can integrate Google Workspace into your business. The possibilities are virtually endless.
Which Google Workspace Plan is the Best For You?
Depending on the size of your business and your needs, Google Workspace offers a variety of options that can be easily tailored to match your budget.
The Business Starter plan is great for small businesses or businesses just starting out with Google Workspace. The Business Standard plan is great upgrade for businesses that need a little more than the basic features, but are still mindful of costs.
And the largest companies will likely find a great fit with the Business Plus license or the Enterprise plan. Either can work well for businesses that need the full power of Google Workspace for their large team.
Enterprise is much more expensive, but creates foundations for businesses to considerably increase their earning potential through access to more tools. This can be a deciding factor once you have weighed up costs.
You can easily upgrade between plans at any time. That means you can always start with a Business Starter or a Business Standard license and seamlessly upgrade as your business grows.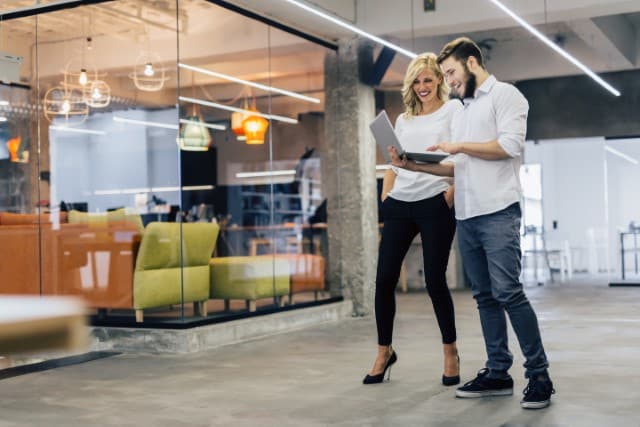 You may even be inclined to test the waters with the free Workspace essentials plan. Though most people find that signing up for a more robust business plan under a 14 day free trial provides a more accurate view of how Workspace can work for their business.
The free trial can be a great way to try out Google Workspace from the inside. Learn if it's a good fit for your business before committing to a paid plan. I have a full, illustrated guide explaining how to create a Google Workspace account that may help you.
Is Google Workspace Worth The Investment?
No matter what plan you choose, Google Workspace is sure to benefit your business in a number of ways. Google Workspace is a great option to consider if you are looking for a way to improve productivity and collaboration for your team.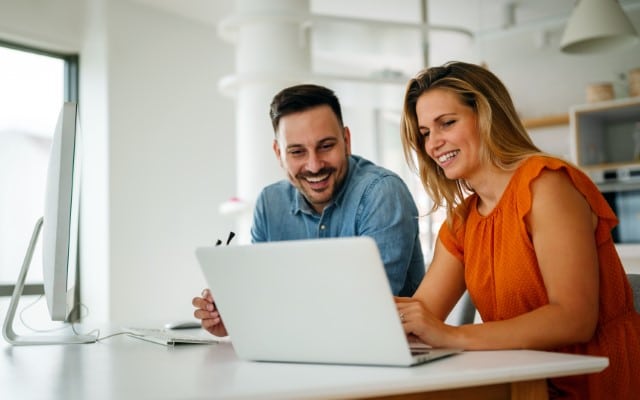 The pricing for each plan is:
Depending on your financial situation and the size of your team, there is definitely a plan that can work well for you. Workspace is built with budget in mind. The right plan will provide your organization with all of the secure, cloud-based productivity apps you need for a great price.
Start with a free trial, and once you are sold on the product, add licenses to your account. This flexible pricing model that scales up or down as your team changes is very popular.