While you can approach using Google Workspace much like any other office suite, there are some simple tricks and insider hacks that will improve your experience. If you make the right moves and play your cards right, Workspace is a great suite of tools to have. Today I'll explain how to use Google Workspace effectively by sharing some of my top tips and hacks. I'll also share links to some of the best resources on the web (many directly from Google) where you can get free training and find inspiration for new ways to leverage Workspace.
To use Google Workspace effectively, you should focus on learning how to take full advantage of the tools provided in Google's productivity suite. You can use the tips feature to gain more insight into any areas you may be struggling with and increase your productivity, and in this article I'll share some of my favorite free training, guides, and resources to level-up your Workspace skills. You can also consider investing in free training from Google which can help you obtain an Individual Google Workspace Certification, or even a Workspace Administrator Certification.
Google Workspace's power comes from its flexibility and the way each app integrates with the others. There are so many ways to use it.
SuiteGuides.com is reader supported. If you make a purchase after clicking a link, we may earn a commission at no additional cost to you.
What Is Google Workspace, And What Are Its Benefits?
Workspace is the central place to manage all your work with Google. It includes your most used apps like Gmail, Calendar, Drive, Docs, Sheets, Slides, and Google Meet.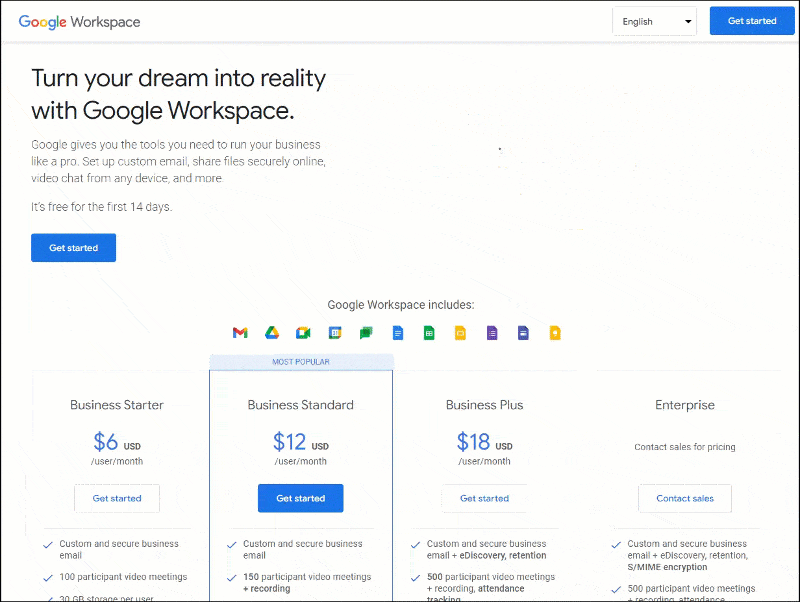 You can use some of these apps for free with a personal Google account, or sign up for a competitively priced monthly subscription to get more features and storage space.
There are many benefits of using Google Workspace. Perhaps the most notable is its convenience.
As a cloud-based productivity suite, you can access your files and applications anywhere, anytime.
Another big benefit is that Google Workspace integrates well with other Google products and services. This means that if you're already using Gmail, the transition to using Workspace will be seamless (and you'll enjoy some seriously cool extra features).
How to Fully Set Up A Google Workspace Account
There are a few different ways to set up a Google Workspace account, and I have an illustrated, step-by-step guide to create a Google Workspace account right here.
In my step-by-step illustrated guide I tell you exactly what you'll need to create your new Google Workspace account, and share some tips to make sure you don't make any costly mistakes along the way.
A great feature of Google Workspace is that it provides enough flexibility to cater to the needs of different types of businesses.
When signing up for any plan, you'll need to provide some basic information about your business, such as your company size and industry.
Once you've done this, you can choose between the three different plans that Google Workspace offers:
Select the best plan for your needs while ensuring you stay within your budget. After you have made your selection, you will be asked to provide payment information. You can pay for your subscription monthly or annually, and there is also the option to add extra users later on.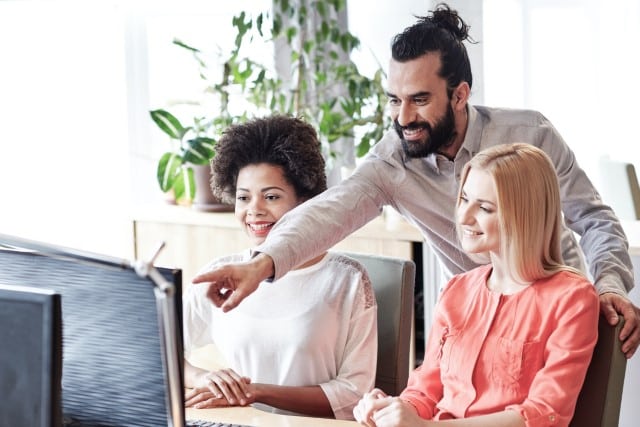 This makes Workspace a great solution for both seasonal businesses (your costs grow and shrink along with your workforce), and new businesses that want a productivity suite that will easily scale as they grow.

How to Use Docs, Sheets, and Slides More Effectively
There are a few things that you can do to use Google Docs, Sheets, and Slides more effectively in Google Workspace.

Here are some great tips that are useful for both beginner and advanced users:
There are many different ways to use Google Workspace, and the best way to learn is by trying things out for yourself and finding what works best for you.
But in my experience many software and application users simply rely on what they know, rather than seeking out ways to improve. These strategies should give you a good starting point for improving your use of Workspace's tools.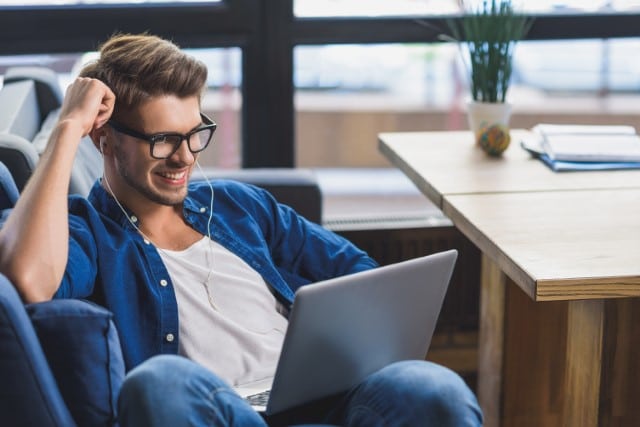 Why not empower yourself to take full advantage of these powerful productivity solutions?
Helpful Tips to Use Google Workspace More Effectively
Once you've created a new document, spreadsheet, or presentation, you can do a few things to take your project to the next level.
Having a good understanding of all of these tools can help you better understand how all the different parts of your business fit together. The true power of Google Workspace is how each individual app and solution integrates with the others in the productivity suite. When you identify ways that these tools dovetail, you unlock their true potential.
Here is some more information on each of the programs that come with Workspace.
Google Docs
Docs is a great tool for a variety of tasks, such as writing articles, creating resumes, or even coding. When getting started, you should take a look at the various features that are available to you.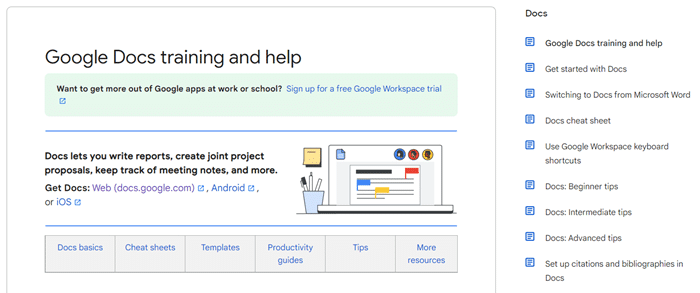 I recommend that you start with the free training provided by Google to help you make the most of this tool.
Google Sheets
Sheets is a powerful spreadsheet application that can be used for data analysis, tracking your finances, or even organizing your schedule. One tip to get started is to use the 'Templates' function to find pre-made templates that match your needs.
I recommend that you start with the free training provided by Google to help you make the most of this powerful tool.
Google Slides
One of the best features of Slides is that you can easily insert images, videos, and even charts into your presentation. Most people compare Slides to PowerPoint, which you may be more familiar with. But Slides is different, and does some things even better than its Microsoft counterpart. To make things easier as you get started, be sure to take advantage of the 'Undo' and 'Redo' buttons at the screen's top.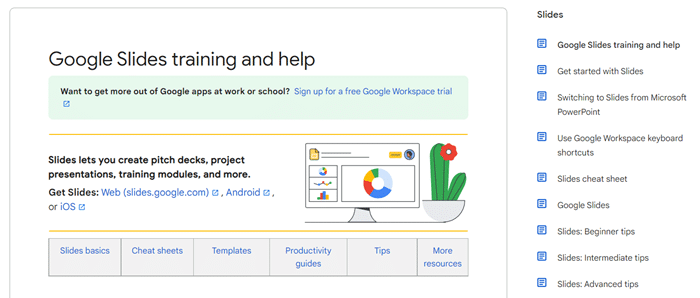 If you're new to Slides, I recommend that you start with the free training provided by Google to help you make the most of this powerful tool.
Keyboard Shortcuts To Use Within Google Workspace
As I mentioned earlier, Google Workspace offers great usability features that increase your efficiency, such as keyboard shortcuts. Although keyboard shortcuts have been around for a while, many users overlook them, which is a mistake.
By learning and using shortcuts, you can save a lot of time in the long run within all of the applications that Google Workspace offers.
There are different keyboard shortcuts for each application within Google Workspace (I provided links to them earlier in this article). However, some general shortcuts work across all applications, and I think it's worth pointing these out here.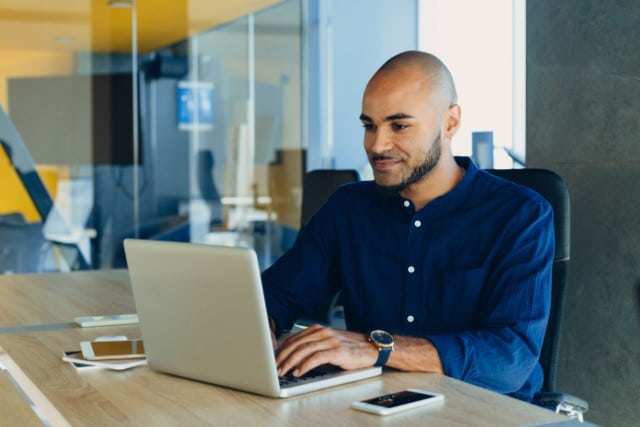 Taking advantage of these can help you to work more quickly and efficiently.
Keyboard Shortcuts to Use in Google Workspace
Copy: Ctrl + C (Windows) or Command + C (Mac)
Paste: Ctrl + V (Windows) or Command + V (Mac)
Undo: Ctrl + Z (Windows) or Command + Z (Mac)
Redo: Ctrl + Y (Windows) or Command + Y (Mac)
Bold: Ctrl + B (Windows) or Command + B (Mac)
Italicize: Ctrl + I (Windows) or Command + I (Mac)
Underline: Ctrl + U (Windows) or Command + U (Mac)
Once you get the hang of these basic shortcuts, you can eventually move on to learning application-specific shortcuts.
These can make things much more streamlined as they can give you the ability to change the font size, insert images, or even create hyperlinks faster than clicking alone allows.
Resources To Help You Use Workspace Effectively
Google offers a few additional features that can help you to use Workspace more effectively. I've listed them below.
Business Tutorials
Google Workspace offers free tutorials for businesses to manage projects more effectively.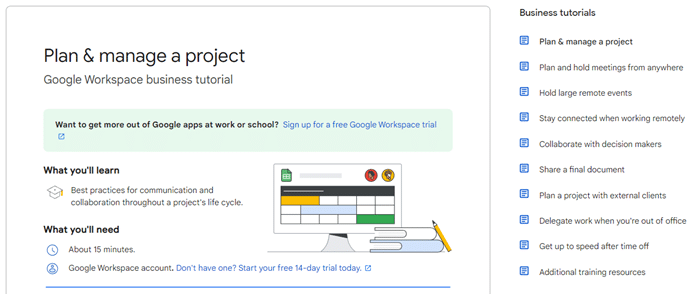 The tutorials include everything from planning the project to execution and tracking progress.
Productivity Tips
Regardless of what area you need help with, Google has tips to make you more productive. These tips cover a diverse range of topics such as time management, organization, and using different features within Google Workspace.
They're a great supplement to what you'll find in this article, and I highly recommend you take some time to look through them.
Hybrid Workplace Tips
If your team works from all over the world or if you have employees who work remotely full-time or part-time, Google has tips to help you manage a hybrid workplace.
These tips include using Google Meet video conferencing effectively and setting up shared calendars.
On-Demand Courses
Google also offers on-demand courses that can help you boost your skills with Google Workspace. These courses include videos, labs, and quizzes to help you discover new features and use them effectively.
Leverage these extra features and you'll be sure that you are using Google Workspace to its full potential.
Implementing even a handful of these tips can help to boost your productivity. It will also make working in Google Workspace a more enjoyable experience.

Increasing Efficiency As You Scale Your Business
As your business grows, you will need to find ways to work more efficiently. Google Workspace helps you do this by providing features that allow you to automate tasks, stay organized, and improve communication.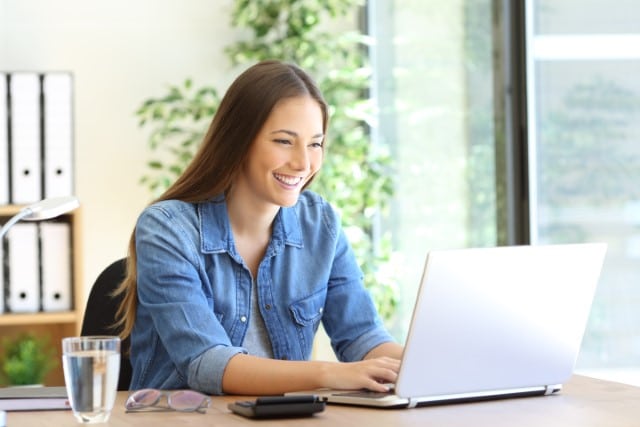 Below are some ways that you can increase efficiency as you scale your business with Google Workspace.
Automating Tasks
Look for ways to automate tasks that you regularly do in Google Workspace. This can include things like scheduling emails to be sent at a later time. Or creating templates for commonly used documents.
Staying Organized
Use features such as labels and filters in Gmail to stay organized as your inbox starts to fill up. You can also create Google Docs templates for commonly used documents to save time.
Communicating Effectively
Use features such as video conferencing and chat to communicate more effectively with employees who are working remotely. You can also use shared calendars to keep everyone on the same page.
The best way to expand your needs in each of these fields is by upgrading your Google Workspace plan as your business grows. By doing this, you'll have access to more features and be able to keep up with the evolving demand of your business.
Now You Know How to Use Google Workspace Effectively
By taking the time to learn about and implement the tips I've shared here, you can use Google Workspace more effectively for both work and play.
Experiment with different methods to find what works best for you.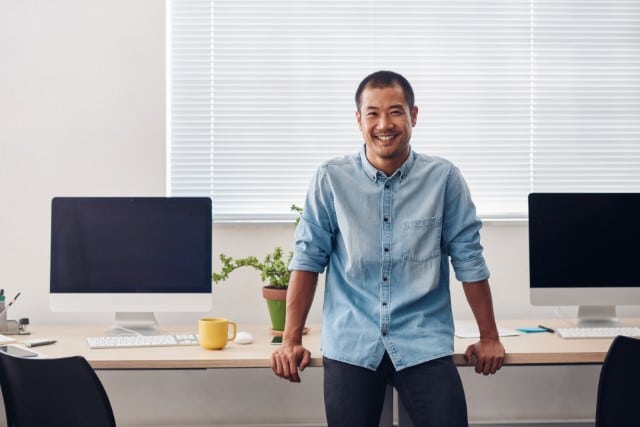 Google Workspace is a powerful productivity suite. Sadly, most people don't fully understand its value because they aren't well-versed and familiar with all of the tools and functions it offers.
As your business grows, you will need to find ways to work more efficiently to keep up with demand. Google Workspace can help you to do this. It empowers you by providing features that allow you to automate tasks, stay organized, and communicate more effectively.
Some ways that you can increase efficiency as you scale your business include:
automating tasks,
staying organized,
communicating effectively,
collaborating in real time, and
upgrading your plan and adjusting your licenses as your business needs change.