Nonprofit organizations often rely on systems and technology that are functional, efficient, and fast. Streamlining is important for charities and other nonprofits that must often run as efficiently as possible. Funding cost-effective solutions to handle their digital output is essential. Finding a cloud solution that delivers the outcomes nonprofits needs is crucial, and Google Cloud has set itself up to do exactly that. Today I'll talk in-depth about Google Cloud for nonprofits – what it offers, why it's a good choice, and what drawbacks it has when compared to the competition.
Let's get started!
You Have Options, So Why Google?
While cloud rivals like Amazon Web Services and Microsoft Azure have kept focus solely on enterprise, Google has been much more proactive in branching out.
With its Google for Nonprofits (G4NP) platform, Google Cloud has become a one-stop solution for non-profit organizations moving to the cloud.
Below you can read about the benefits of tapping into Google Cloud as a nonprofit.
Google for Nonprofits: The Basics
Google for Nonprofits (G4NP) sits on top of the company's Google Cloud solution. It is a cloud infrastructure that allows efficient access to tools and services in a connected environment. It is a solution that works in tandem with Google Workspace (formerly known as G Suite), and if you're interested in that you can enjoy a free trial right here:

G4NP is available in 50 countries for charities and other non-profit groups. If you are considering a cloud solution for your non-profit, there's a good chance Google Cloud products are at the top of your list.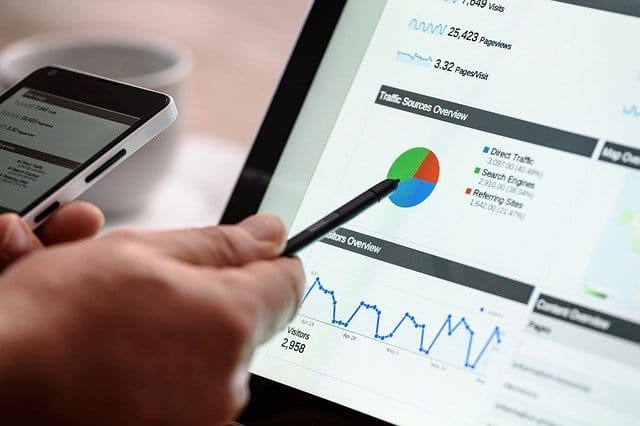 Still, there are some considerations you need to make before choosing. Specifically, you first need to know whether you qualify to use G4NP. You need to consider is the tax laws in your country since Google requires nonprofits to have a tax-exempt status.
While this is a platform for nonprofits, some organizations that fall under this banner are best suited to other services. Education organizations, for instance, don't qualify for this service and should instead use Google for Education. Government agencies, including hospitals, are not eligible for the Google for Nonprofit program.
Google for Nonprofits: What Cloud Services are Available?
When you become a member of Google for Nonprofits, you unlock the power of Google's Cloud services.
Perhaps the biggest front-end benefit is the availability of Google Workspace (formerly G Suite), the company's popular cloud-based productivity package. Under the Google Cloud umbrella, Workspace is completely free to all users across your nonprofit organization.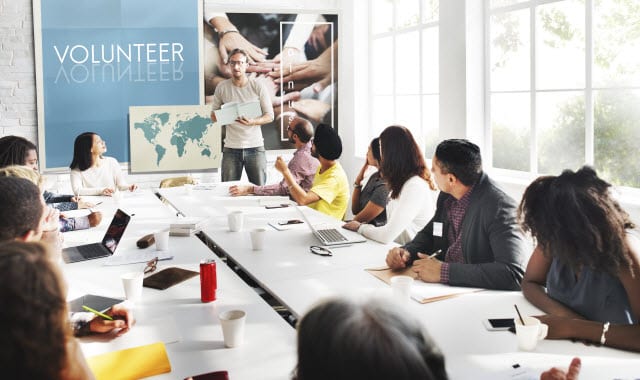 If you are unfamiliar with Google Workspace, it is a bundle of productivity tools for
Document editing and creation
Cloud storage
File sharing
Business security tools
Workspace also has some interesting other abilities, such as a website creator and a domain registrar.
Business customers must pay for Workspace, but Google Cloud customers have it available as part of their cloud service.
Below are some of the main benefits of using Google Workspace (G Suite) for nonprofits.
Security
Like any other organization, nonprofits face numerous security risks and are often the target of hacking groups. Bad actors understand many nonprofits lack the resources to have robust security like a for-profit business.
However, by accessing Workspace on Google Cloud, nonprofits can even the playing field with bespoke security options that keep documents, sharing, and personal information safe.
Productivity and Collaboration
Workspace has applications designed to boost productivity in the workplace.
Google Docs, Sheets, and Slides bring document editing, spreadsheets, and presentation tools to cloud customers. With Google Drive, users get cloud storage but more importantly a platform for file sharing.
Drive saves documents in real-time, meaning you never need to worry about saving, while you can share seamlessly and securely with others on your team.
Importantly, items are not stored on a local system, so are less likely to be compromised by hackers.
Support
Google has a stellar reputation regarding the quality of its support.
When using Workspace as a Google Cloud customer, you have access to 24/7 chat, email, and phone support. Furthermore, Google Workspace is well known for unbeatable uptime, with Google promising near 100% functionality for the platform.
Communication
Nonprofits are often spread far and wide, whether through regional offices, remote locations, or having people in the field. Connecting team members has often been a challenge. G Suite (now Google Workspace) helps to enhance the communication chain and ensure your teams are always in contact and collaborating.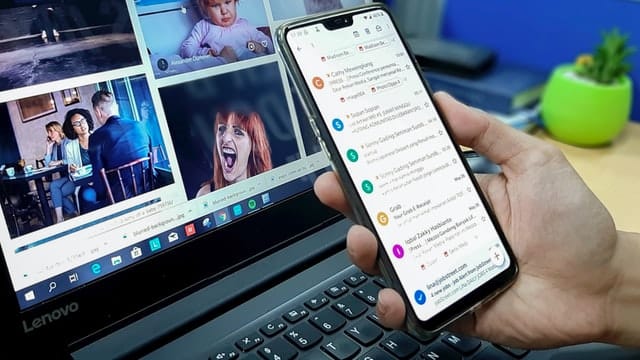 Gmail is the world's most popular email service and as a Google Cloud customer your company gets specific features such as customer domains.
Google Meet is a video/voice chat service that lets your host and enter visual meetings and presentations from remote locations.
YouTube Comes Alive with Google for Nonprofits
Google Cloud brings some unique features to YouTube, which nonprofit organizations can take advantage of.
Adding content to the world's most popular video hosting service is easier as a direct customer, allowing you to add campaigns, calls to action, and other content efficiently. By tapping into the "Link Anywhere" feature, you can add cards to your videos that connect viewers directly to your websites.
YouTube Spaces is another interesting feature, allowing nonprofits to access real physical locations to shoot videos. These locations are available around the world and can add a touch of professionalism to content.
To qualify for YouTube Spaces, you must be a member of G4NP and have at least one thousand subscribers on your channel.
What Else is Available Through Google Cloud?
Google Ads are a powerful way for businesses to earn website visitors and monetize interactions.
Enterprise users pay for Google Ads to increase their value and reach more potential customers. What about nonprofits that may not have the money for a Google Ads campaign?
Well, for nonprofits, Google Ad Grants are the answer.
Ad Grants are designed for nonprofit organizations and allow them to tap into Google's powerful advertising network for free. If your group is eligible, it will receive $10,000 per month for Google Ads.
Eligible nonprofits must apply through Google to receive a grant. Nonprofits must meet certain criteria to be eligible, which can be found at the Google Grant certification. Aside from meeting the requirements to receive donations, nonprofits must also:
Have a website that states the nonprofit goals and mission.
Be legally registered as a nonprofit.
Similar to Google Ad Grants is the Google Earth Outreach program, which allows nonprofits to access enterprise features on Google Maps for free. For example, users can get map credits, location data for donations, and business-specific tools.
Google Cloud Pricing
Perhaps the biggest benefit of using Google Cloud as a nonprofit is its affordability. Certainly, Google's cloud platform delivers the easiest way to save money across computing, storage, security, and productivity.
For even more savings, Nonprofits can tap into the Sustained Usage Discount (SUD). This is an automatic discount that applies when specific instances are running each month. Instances run only in specific circumstances, but they can save you a significant amount of money each month.
If instances run for 25% of the month, Google will cut 20% off the original cost. When running 50% and 75% of the time will get you further savings up to a 30% discount for instances that run 100% of the time.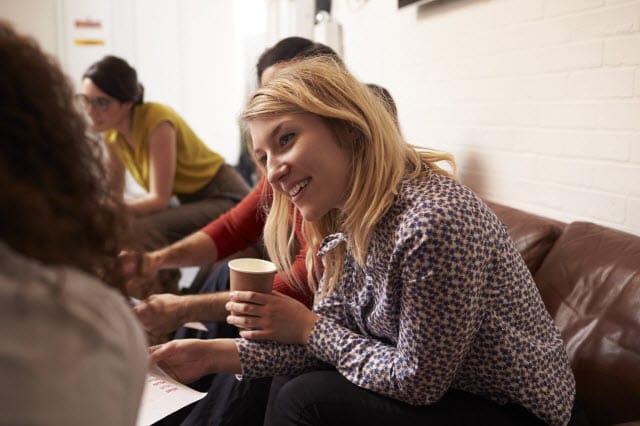 In addition to the SUD initiative, it's also worth remembering the sheer number of freebies G4NP provides, whether it is Google Workspace's security, Google Ad Grants, or other tools. For nonprofits looking to streamline their finances, Google Cloud is an attractive option.
Leveraging Google Cloud as a Nonprofit
Google Cloud is one of the most popular cloud platforms. In business, the service has several major competitors, but when it comes to nonprofit cloud services, Google is in front of the competition.
With the Google for Nonprofit solution, the company has a dedicated cloud platform designed for charitable organizations. With Gmail, Google Drive, YouTube, Ads, document editing, and Google Maps along for the ride, Google Cloud presents a potent package for nonprofits.