When your business is taking on any new project, it's crucial that everyone is on the same page from the start. That way, you can avoid misunderstandings, confusion, and wasted time and effort. Giving your team the proper Google Workspace training is a great way to set up your business for success.
You can access Google Workspace training through the Workspace Learning Center, which has a handy directory to find exactly the right training for you and your team. The courses are designed to be taken at your own pace, which is great for businesses of all sizes.
Switching to Google Workspace offers plenty of advantages, so the training is definitely worth the time. You'll get access to the latest features and tools, and you will be able to work more efficiently, boosting productivity.
SuiteGuides.com is reader supported. If you make a purchase after clicking a link, we may earn a commission at no additional cost to you.
What Is Google Workspace, And What Are Its Features?
Google Workspace is an excellent choice if your team is looking for a suite of products that covers all of the basics and more.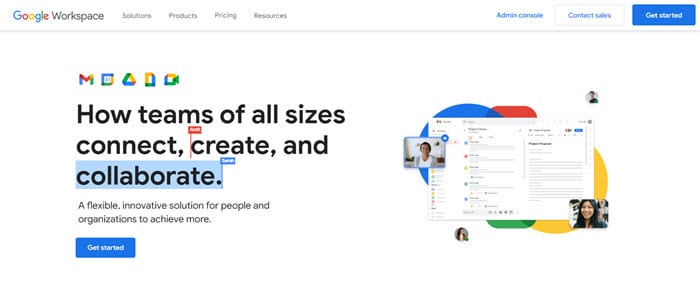 Even if you think your business will only use a few of the included apps, Google Workspace is well worth considering. The suite's low monthly price point and comprehensive feature set make it a great value for small businesses.
Here is a list of products that the Workspace suite includes.

Gmail
Gmail is a professional email service with plenty of storage space and powerful search features.
Google Calendar
Calendar is a shared calendar that makes it easy to track events and deadlines.
Google Docs
With Google Docs, you get a word processing application that includes real-time collaboration features.
Google Sheets
Sheets is a spreadsheet application that includes powerful data visualization features.
Google Slides
Slides is a presentation application that makes it easy to create dynamic presentations, similar in some ways to Microsoft Powerpoint.
Google Sites
With Sites, a handy website builder by Google, you can easily create and publish professional-looking websites.

Benefits of Using Google Workspace
Google products are well-known for their integration abilities. This gives users the ability to move seamlessly between products without losing any data or functionality.
Google Workspace also offers a number of features to improve collaboration. Businesses use Workspace (which used to be known as G Suite) as a central location to store files as well as create and share documents.
Below I'll discuss some of the benefits of using Google Workspace.
Improved Collaboration – Google Workspace provides the ability to easily share documents and files with teammates, and this can foster better collaboration.
Real-Time Editing – In Google Workspace, multiple users can edit the same document at the same time. This can be helpful when working on projects together.
Increased Storage Space – Each user gets 30GB of storage space for their Gmail account, as well as unlimited storage for Google Drive files.
Security – Google takes security seriously. It offers a number of features to help keep your data safe, including two-step verification and password recovery options.
Compatibility – Google products are compatible with a wide range of devices. This means it's easier to access your files and applications from anywhere.
Ease of Use – Google Workspace has a simple, intuitive interface that makes it easier to use than other productivity suites.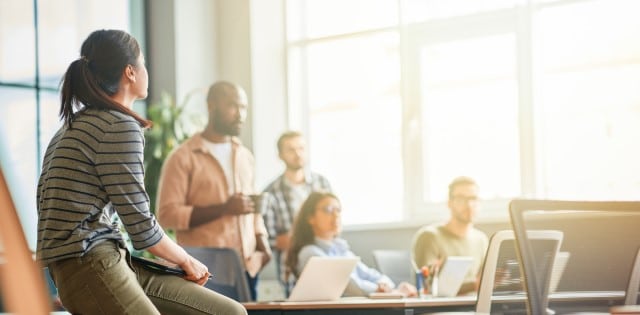 You'll find that Google Workspace is a good fit for your business if you prefer to work with cloud-based applications. The suite's combination of features, affordability, and ease of use make it appropriate for any size of business.
Users can get even more out of the Google Workspace suite by taking advantage of the many training resources that are available.
RELATED: How to Get Google Workspace Administrator Training
How to Ensure a Smooth Transition to Workspace?
You'll ensure a smooth transition to Google Workspace if you make sure that you and your team have appropriate training on how to use the suite.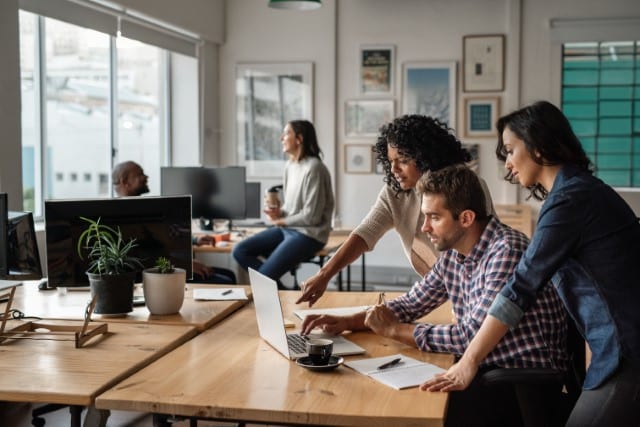 Here are some tips.
Schedule Time for Training
Don't try to cram everything into one day. Schedule some time each week for training so that you can go over the material at a manageable pace.
Start with the Basics
Don't try to learn everything at once. Start with the simple things and gradually add more complexity as you become more comfortable with the suite.
Use Resources
There are a number of training resources available, both from Google and third-party providers. Utilize as many of these resources as you can in order to get the most out of Workspace.
Get Feedback
Ask your team for feedback on the training process. What worked well? What could be improved? Use this feedback to make adjustments where they are needed.
There are a number of support options available if you're having any difficulty with Google Workspace. On top of additional training options, higher pricing tiers of Google Workspace also allow for advanced support to help with any issues as you transition to the software.
The good thing about Workspace is that it is digitally based and, therefore, just requires familiarization, not a complete rehaul of your business practices.
With some time and effort, your team can be up and running on Google Workspace in no time.
How to Get Started With Google Workspace Training?
Google Workspace provides free training that is a great way to get your team started with this suite of products. The training covers all the basics, including how to set up your account, use the various features of Google Workspace, and troubleshoot issues.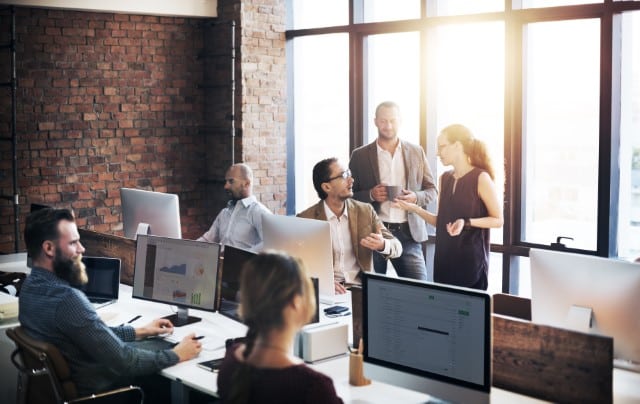 Google provides a checklist for users just starting out with Google Workspace. It covers everything from collaboration techniques to how to increase your overall productivity with the program.
The Google Workspace Learning Center is the best place to start if you want more specific and detailed training.
The learning center provides you with a variety of resources, including video tutorials, user guides, and also forums where you are able to ask questions and get help.
RELATED: Google Workspace Certification (why it's worth getting)
Make the Most of Google's Training Resources
The good thing about the training provided by Google for their Workspace suite is the focus on each particular program.
There is a huge range of apps that you are able to access when you sign up for a subscription, and it can be difficult to know where to start.
Start out by finding an app you want to use, find the provided tutorials for that app, and start working through them.
By taking things one step at a time, you will be able to learn how to use the app effectively and find out any tips or tricks that you can use to improve your productivity.
Teams that are already familiar with Google's products may want to start with more advanced training resources.
Google Workspace Adoption Timeline
How long it will take to get everyone up and running with Google Workspace depends on your business size and the number of employees you have. It can take anywhere from a couple of days to a few months.
Start with the basics, such as familiarizing yourself with your dashboard and learning how to use the various features. You can then start to roll out more advanced features, such as collaboration tools and integrations.
Breaking down your projects into smaller chunks will make them easier to manage and will also help your team embrace the program.
Google Workspace provides you with everything you need to get your business up and running. With a little bit of training and taking things one step at a time, things will become very easy.
Final Thoughts About Google Workspace Training
With access to various apps and a range of features that can help boost your productivity, Google Workspace is a great tool for businesses of all sizes.
The best way to get started is to take your time and focus your team in on each app, one at a time. This will help everyone to get to grips with how the program works and learn tips and tricks that they can use to improve their productivity.
After your team has had a chance to experiment with Google Workspace, you can start to roll out more advanced features, such as integrations and collaboration tools.
Once you have become familiar with how the training center works, you will find it easy to learn any information that is required as you grow your business with Google Workspace.
Google's online training resources provide a comprehensive and easy-to-follow guide on how to use their Workspace suite. You can find tutorials for each of the available apps and more advanced courses if you're already familiar with Google's products.