When one steps into the realm of Google Workspace AI, the boundaries between artificial intelligence (AI) and the ever-evolving workspace seem to disappear. This esteemed technological powerhouse, celebrated for its groundbreaking advancements, is diligently striving to transform the very fabric of our operations within the realm of cloud-based workspaces.
Google Workspace AI is revolutionizing the digital work environment by prioritizing productivity enhancement and communication streamlining through the implementation of AI-enabled automation.
With the integration of Duet AI in Google Cloud, a remarkable standard is being established in terms of workplace productivity and efficiency.
SuiteGuides.com is reader supported. If you make a purchase after clicking a link, we may earn a commission at no additional cost to you.
In Today's Article
In this article, I'll dive deep into the ways in which Google Workspace AI and Duet AI are not merely adjusting to, but rather reshaping the realm of cloud-centric work.
With a keen desire to elevate the already remarkable array of products Google Workspace makes available, Google undertook a bold endeavor: the integration of generative AI.
This innovative endeavor has been meticulously designed with a distinct ambition – to initiate a transformative change in the way individuals engage in cloud-based collaborative work.
Google Workspace AI surpasses conventional task management by providing advanced AI capabilities that can be effortlessly incorporated into your daily work routines.
In today's article, I'll reveal the incredible capabilities of Google Workspace AI, delve briefly into how Workspace AI dovetails with Duet AI in Google Cloud, and showcase the profound impact that these pioneering technologies can have.
I'll also explore the impact of these state-of-the-art tools on the landscape of collaborative work in the cloud. I'll share some of my own experiences incorporating generative AI into my daily workflows, and I'll also talk about the streamlining of repetitive tasks through automation.
In case you can't tell, I'm a huge fan (and early adopter) of generative AI, and I'm excited to share some details about why I'm all-in (and why you should be too).
Understanding Google Workspace AI
Google Workspace AI, the outcome of the company's integration of machine learning and artificial intelligence, is a game-changing addition to Google's wide collection of productivity and collaboration tools.
This synergistic mix ushers in an unprecedented era of digital productivity, far exceeding the possibilities of traditional office technologies.

When analyzed, Google Workspace AI reveals a familiar ecosystem of powerful cloud-based apps enhanced with generative AI to make collaboration easier and more convenient for everyone involved.
Use Case Examples
A good example of artificial intelligence in action is Google Calendar's intelligent scheduling feature. It accomplishes this by using predictive technologies to recommend meeting times that are ideal in terms of attendance.
This clever feature simplifies and expedites the meeting-planning process by eliminating the need for superfluous back and forth.
Similarly, Google Docs employs artificial intelligence to provide comprehensive grammatical checks, spelling corrections, and even in-text suggestions as you type.
These features allow for faster writing and enhance the quality of the final product.
Why It's So Valuable to Businesses
When users are free of time-consuming and tiresome duties, they are better equipped to devote their complete attention to creating high quality content.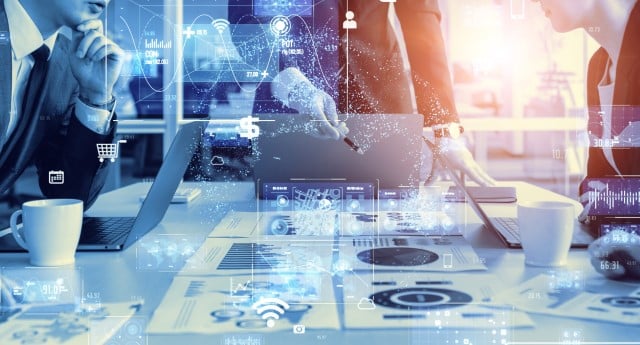 Google's sophisticated AI search features benefit all Workspace applications. They let users quickly and easily locate what they need, when they need it.
Google Drive is a wonderful example of a technology that can forecast and deliver certain files and documents that may be essential to you, making them conveniently accessible.
Workspace AI comes up with its recommendations by learning your current activities, upcoming events, and collaborative patterns.
Automated Meeting Notes & Summaries
When it comes to Google Meet, you see the benefits of AI integration in the low-light and noise-cancellation technologies.
This helps you look more professional during video conferencing. It also saves you a lot of time, as you won't have to worry about the lighting in your space or the noise around you.
Artificial intelligence helps you be more collaborative on Workspace. It improves the dynamics, offering an impressive array of cutting-edge features. DuetAI in Workspace will transform your collaboration and increase your productivity.
AI lets you amend papers in real time, exchange calendars, and use intelligent scheduling tools.
It's easy for your team to work with this sophisticated yet accessible technology. You can expect to see higher efficiency and effectiveness in all of your operations.
Your team will enjoy a better work environment with superior open communication. Also, AI will help speed up all decision-making procedures.
Productivity for Days
It almost goes without saying that this can make productivity skyrocket.
The introduction of AI is unrivaled when it comes to how it will positively impact workplace productivity.
Without question, Google Workspace AI (and Duet AI for those working in the Google Cloud platform) is a sophisticated and efficient technology that will streamline and automate a variety of daily tasks.
This saves its users the most valuable currency … time.
The system learns about each individual user's unique habits and preferences, putting together specific recommendations.
In other words, AI personalizes all of is recommendations. That is one of its greatest strengths.
This is how you get access to tailor-made resources that perfectly fit and cater to your individual needs and preferences.
The result? A more fluid workflow.
With Google Workspace AI, you get a highly efficient cloud-based environment for your team. Providing this tool is the driving force behind the technology.
How Duet AI Dovetails With Workspace AI for Teams
Google introduced Duet AI for Google Cloud in its quest to redefine productivity. It's a trailblazing AI assistant designed to work in unison with Google Workspace and supercharge the productivity of engineers working in the cloud.
I have personally tried both Google Workspace generative AI and Duet AI in Google Cloud. I can attest to how it can transform your team's workspace and dramatically increase your productivity.
These tools achieve this by making routine tasks more efficient and effective through the help of AI. To be more precise – Duet AI can help folks like me who aren't full-on cloud engineers accomplish complex tasks that would normally take days to figure out.
In doing this, Duet AI can help your team quickly and efficiently supercharge your cloud computing environment.

Intelligent task automation, individualized workflow designs, and context-aware recommendations are just some of the capabilities that Duet AI brings to your cloud integrations.
The Impact on Individual Productivity
Workspace AI will first observe and learn from your work patterns and preferences. After that, it will be able to tailor your workspace to your specific needs.
As a result, you'll be better able to get through your workday more efficiently, and accomplish more.
What's more, with practice you'll begin to leverage generative AI in your daily tasks. Summarize long email threads, compose a reply based on a short prompt, revise your reply with simple instructions, and create Google Slides presentations from meeting notes.
Its smart technology makes useful recommendations based on previous interactions, anticipates user needs based on behavior patterns, and automates mundane tasks allowing each employee to focus on being creative and productive – the stuff that moves the needle for every business.
How This Will Help
When users buy-in and leverage this potent set of generative AI tools, daily tasks in Google Workspace will be completed faster, with more precision, and in a way that empowers employees.
We don't need to be afraid of AI replacing people – rather, I feel businesses and team members need to focus on buying in and learning to use this tech.
In so doing, you'll make yourself so valuable that you will never be replaced.
And as a result of increased efficiency and productivity, organizations can have a happier and more profitable workforce.
Transforming Collaboration with Google AI Tools
Google Workspace AI has ushered in a new era of effortless real-time collaboration that's even better than the already great Workspace apps you know and love.
Generative AI is a ground-breaking technology that streamlines collaboration and makes it simpler to share files and work together on projects utilizing the various Google Workspace apps.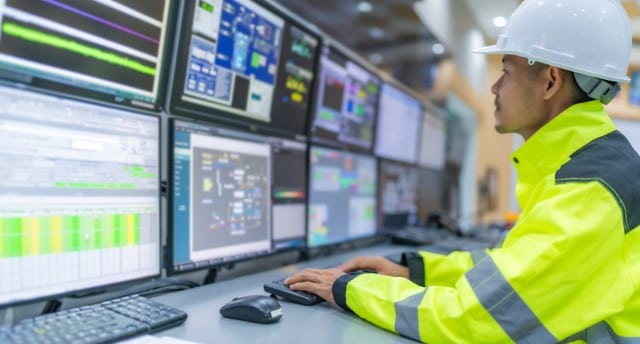 What's more, Duet AI for Google Cloud allows engineers and team members working in cloud computing to be even more valuable to their company.
Enhanced Communication
In modern workplaces, the significance of effective communication and collaboration cannot be overstated.
For your organization to be successful and compete in the marketplace, you need a streamlined workflow process.
You need open lines of communication and meticulous organization of work. You must also foster easy and constant collaboration for the generation of innovative and exciting ideas.
When you integrate generative AI into your Google Workspace workflow, you exponentially empower of all these processes.
You get an enhanced level of intelligence, which significantly augments their organization's overall effectiveness and operational efficiency.
In the modern workplace, instant communication and clear comprehension are necessary to compete. With Workspace AI, you can supercharge the best cloud-based productivity suite on the market for your team.
Smart Predictions
When it comes to processing big data sets, Google Cloud's Duet AI offers you exceptional predictive capabilities and intelligent suggestions.
When paired with generative AI within the Google Workspace ecosystem, you have a potent combination.
In my early days of using Google Workspace AI in my daily workflow, I've found it to be an invaluable tool.
I feed data from Google Analytics, Ahrefs, and other third-party big-data apps into Sheets, and ask for smart recommendations based on that data to prioritize my work.
Those emails I need to read and reply to every morning? I use Zapier and AI to read, classify, and draft replies to every message I receive so I can quickly review and edit those if needed and get my inbox cleared in a few minutes.
If I have a problem deciding on a course of action, I compose a simple prompt and have AI generate a SWOT analysis for me to review.
Improved Decision-making and productivity
Google AI not only facilitates decision-making but also offers users up-to-date and relevant data.
The system has an extraordinary ability to integrate and analyze user behavior and patterns. This means that it can predict user preferences and make intelligent recommendations.
Teams can gain a distinct competitive advantage by speeding decision-making processes and increasing overall productivity by exploiting the vast potential of this cutting-edge AI support system.
Using AI within Google Workspace offers users unrestricted access to a vast reservoir of comprehensive information, providing productivity-boosting assistance in all areas and for every task.
Effortless Workflow Management
Generative AI in Workspace displays excellent expertise in project management and workflow process improvement.
It revolutionizes the world of project management by smoothly ranking operations depending on their particular levels of urgency. It accomplishes this through the use of sophisticated algorithms.
Furthermore, Google Workspace AI adeptly generates deadlines using historical performance data, supporting the seamless adoption of ideal time management tactics.
This platform also offers a comprehensive communication solution that enables team members to collaborate in a seamless and effective manner.
The application of this strategy considerably improves the efficiency of the project management process by efficiently eliminating a significant source of potential complication.
Easy Data Management
The seamless integration of AI with Google Workspace's diverse array of technologies provides users with a smooth and enjoyable experience when uploading data.
With such technological advancements, you can effortlessly and swiftly exchange a wide array of files, papers, and data with members of your team.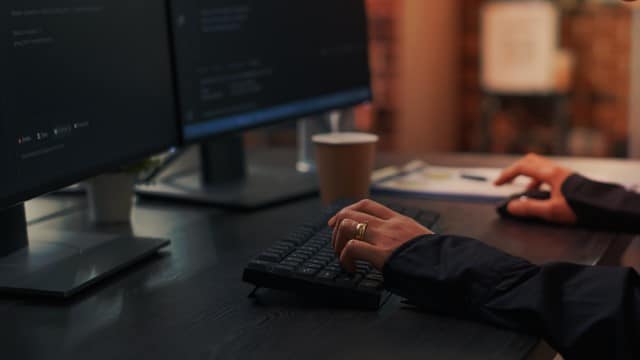 AI gives teams a unique sense of comfort that certainly serves as a catalyst, propelling them into a realm of greater collaboration and increased productivity.
The seamless integration of a user-friendly interface optimizes the sharing procedure. It not only improves efficiency but also fosters a collaborative environment that fosters synergy and supports goal achievement.
And for those in need of help setting up and implementing cloud computing tech, Duet AI offers a wide range of features that not only improve the cloud working experience but also make setup more aligned with business goals.
AI-driven Automation and Efficiency with Google
Automation is a prime example of AI's transformative potential in the setting of today's digital workplace.
Generative Artificial Intelligence improves upon this concept by adding a new level of automation to Google Workspace. This paves the way for enhanced efficiency and production.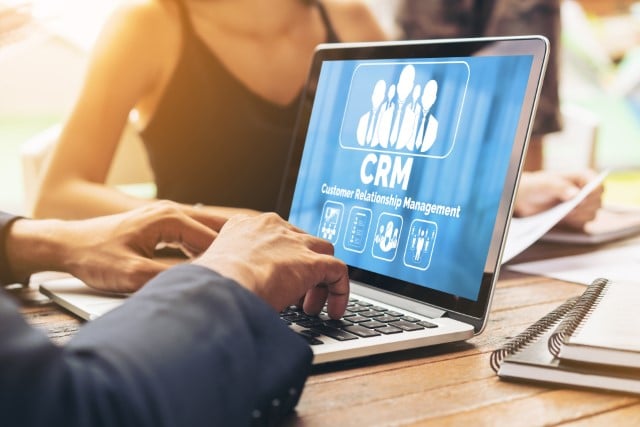 It's the living representation of the idea that the best way to optimize efficiency in a workplace is to put robots to work on the boring, predictable work, so that humans can focus on the challenging, creative stuff.
Let AI Schedule Your Meetings
Think about how difficult it is to organize a schedule of meetings. Without the help of AI, you would have to send many individual emails or messages, think about time zones, and double-check availability of all the participants.
Google Workspace AI has features that significantly cut down on the effort required to schedule meetings.
Just tell Workspace AI to schedule a meeting, and it will handle all the tasks involved. For example, it will check availability across devices and time zones, as well as send out invites.
Of course, AI also offers automation of a whole host of boring tasks. Just a few of these are email sorting and data organization, as well as the creation of standard reports.
Not only does it save valuable time, but it also guarantees a better degree of precision, making human error less likely.
How Generative AI Saves Time
Several studies demonstrate the far-reaching, paradigm-shifting effects that AI-driven automation has had on Google Workspace.
Teams using AI within Google Workspace's suite of apps have enjoyed significant time savings.
That is because they spend much less time on mindless, repetitive tasks such as email management and scheduling.
Your team will enjoy much more spare time to generate ideas develop strategies, and idea execution. If you use Workspace's AI, you will benefit from these significant advantages.
Just Automate It
Artificial intelligence's impact on automation has greatly improved productivity and reduced human error.
By automating data entry, documentation, and similar tasks, AI greatly reduces the likelihood of human error. What's more, Google Workspace AI improves job quality and outcomes by providing a higher level of precision.
The effects of AI-powered automation extend beyond just enhancing productivity and efficiency. It is also worth noting that this characteristic has a significant impact on employee satisfaction.
Employees can use AI to commit more of their valuable time to activities that complement their key strengths and personal preferences.
As a result, individuals can enhance their focus on the tasks at hand, gain more satisfaction from their professional endeavors, and create an environment that promotes innovation and effective problem-solving.
Generative AI is an undeniable revolutionary force in business productivity. It is creating revolutionary changes in work patterns, attitudes toward projects, and overall job satisfaction.
Google Workspace is once again setting the bar in a new era of cloud productivity, with AI-driven automation taking center stage.
Enhanced Data Analytics with Duet AI
Data is quickly becoming the most important asset for modern businesses.
For this reason, precise data analysis in the cloud is essential for driving well-informed decision-making and gaining a competitive edge in strategic competition.
The cloud-based innovative data analysis features provided by Duet AI will unquestionably cause a sea change.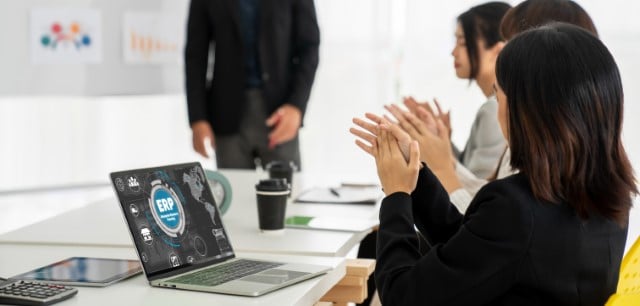 Duet AI sets the way for cutting-edge data analysis and insights.
And for workers in the trenches, Workspace AI integrates with your important Google Sheets and Google Data Studio, two of the most powerful data tools that Google Workspace has to offer.
By using machine learning algorithms to sift through massive amounts of information for insights that can improve strategic planning.
Need help with a formula or chart? Just ask.
Want to learn how to query big data sets? Just ask.
Ways AI Can Help with Data Analysis
In contrast to human analysts, AI can efficiently and consistently filter through massive amounts of data in search of hidden patterns and trends.
For instance, Workspace AI or Duet AI might be leveraged to assist identify trends in customer behavior by evaluating sales data, and it could shed light on the efficacy of various marketing initiatives by analyzing marketing data.
AI-assisted data processing not only increases speed and accuracy but also improves precision. Finding relevant details at the right moment is crucial.
Businesses can respond more swiftly to emerging patterns or problems with the help of AI's real-time data analysis.
Data is no longer just a report at the end of the month. Instead, it's a living, breathing thing that can and does affect strategy and decision-making in the here and now.
Data Visualizations Created For You, On Demand
Google Workspace AI makes chart creation and data visualizations a snap.
We all know that creating beautiful reports and summaries for C-level executives and managers can be a time-consuming process. Stop getting bogged down in reporting on what you haven't done, and do more to get better results to report when you rely on AI to create the presentation for you.
Workspace AI communicates with programs like Google Data Studio, which takes raw data and turns them into graphical representations.
Data visualizations like pie charts, bar graphs, and scatter plots can greatly improve one's ability to make sense of large amounts of data and plan actionable next steps.
Google Workspace's AI-driven data analysis has already made ripples in several industries. For marketing teams, AI's ability to analyze campaign results is invaluable for learning how to improve future strategies.
As a result, sales teams are better able to spot trends and forecast their customers' next moves. Healthcare workers utilize it to examine patient files, which boosts both scientific understanding and the standard of treatment patients receive.

Security and Privacy Considerations
As we go farther into the digital age, worries about AI and data privacy will become increasingly important to individuals and businesses alike.
The expanding use of AI in Google Workspace only adds to these concerns, making it all the more crucial to understand the role AI plays in cloud data security and privacy.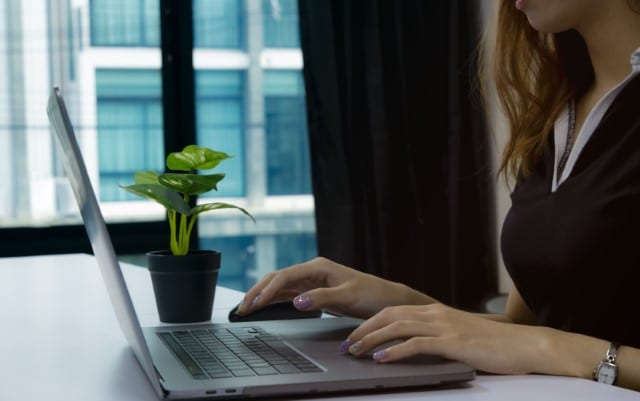 Google has always taken the security of its users' data seriously, and AI applications available in Google Workspace are no exception.
User Privacy
When it comes to user privacy, both Google Workspace and Duet AI have you covered with several security features.
Two-factor authentication and similar tools increase the safety of user accounts and make it less likely that an unauthorized person will be able to access them.
Encryption
Encryption safeguards information both at rest and in transit, protecting it from any threats that may arise in the future. When used with Cloud Identity, Secure LDAP ensures a high level of safety.
Google also takes user privacy very seriously and has made significant strides in this area.
Google Workspace's data collection, use, and protection policies are transparent and in line with worldwide best practices for user privacy, and even comply with HIPAA when implemented properly.
Customers will have more faith in the services they rely on regularly if these stringent measures are in place to protect their personal data.
The use of AI greatly improves the efficiency of such endeavors. To improve user experiences without sacrificing privacy, the generative AI integrations provided by Google's products were built in compliance with Google Workspace's privacy policies.
In spite of its customized recommendations based on user work patterns and strict adherence to privacy policies, it treats user data with the utmost respect.
However, users must follow specific best practices to protect their data when working with AI.
My Recommendations to Safeguard Sensitive Data
It is crucial to regularly update Google account security settings, be cautious when sharing sensitive information, and use strong, unique passwords.
Regular user account monitoring can also help find and prevent security issues before they become severe.
When utilizing Google Workspace AI, the user has some say over the AI features, including the ability to disable some AI features or limit the data that AI models can use to make choices.
Google is aware of the fine line that must tread between maximizing the usefulness of AI and protecting user privacy, and it is working hard to strike that balance.
How AI Will Change Work Forever
The introduction of artificial intelligence into Google Workspace, and in particular Duet AI for Google Cloud, is causing a sea change in the nature of cloud-based work.
Generative AI is much more than the hype we've seen of fad tech that comes and goes. In my opinion, generative AI – and in particular Google Workspace AI integration into daily productivity workflows will fundamentally alter our approach to doing work in the cloud and has already had far-reaching effects.
Google Workspace AI and Duet AI will likely have more advanced features and capabilities as AI technology develops – and for me that's stunning to think about. They're already so powerful if leveraged in the right ways.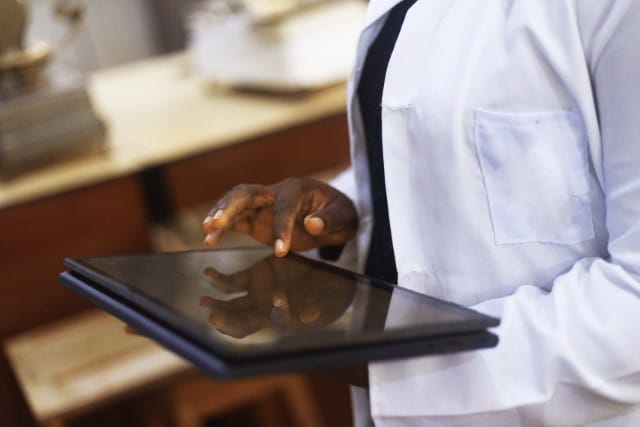 Rather than being a final destination, the development of AI in Google Workspace is an ongoing process.
Duet AI's role enhancing work in Google Cloud, and Workspace AI's ability to accelerate and supercharge daily task completion is going to be transformative.
How I Predict This Will Evolve
Google's AI integrations will become increasingly more tuned in to the needs of its users and the ways in which they work as machine learning algorithms improve in accuracy and prediction abilities improve in precision.
The same is true of Google Workspace AI's impact on Google's flagship productivity suite.
The implementation of this change will result in increased productivity, additional mechanization, and a more individualized user experience.
What's more, early adopters and the workers who learn how to fully leverage this transformative tech first will experience unprecedented business and career growth.
The Future of Google Workspace AI
Workspace AI has the potential to fundamentally alter the future of remote work and virtual collaboration, in addition to boosting the efficiency of cloud-based work.
The revolutionary capabilities of Workspace AI in the modern workplace include the automation of mundane tasks and the facilitation of real-time communication among coworkers.
Businesses can greatly increase their effectiveness and output if they take advantage of these capabilities. What's more, I expect that companies that don't keep abreast of these changes will be quickly outpaced by competitors who fully leverage the power of generative AI in Workspace and in Google Cloud.
The Future of Duet AI
Duet AI hasn't just made a few small changes here and there. Rather, they have completely re-thought the cloud, and for small and mid-sized businesses who may not have the luxury of a large and experienced IT team, Duet AI will be an absolute game-changer.
One sophisticated Google Cloud engineer that buys in and leverages the power of Duet AI will now be able to do the work of an entire team.
We can no longer think of our careers in the same way because of the flexibility of this new approach.
The transformative potential of this technology promises a new era in which lean companies have the ability to compete with global brands.
Final Thoughts About Google's Foray into AI for Workers
The way Google Workspace AI is integrated into an already powerful productivity suite is a reminder of how valuable a Google Workspace license can be for businesses.
Those who don't adopt and leverage generative AI will be left behind by more productive teams who buy-in and become early adopters.
Personally, I've begun leveraging AI in a variety of ways in my daily processes as a marketer, blogger, and business owner. And what surprises me is how I continue to be surprised by just how powerful generative AI and LLMs can be for creative, thoughtful people who want to learn and become more efficient.
Looking Into the Future
Think about the possibilities of working in an environment where physical distance, the passage of time, and the constraints of a 9 to 5 schedule are not constraints on our productivity and output.
Visualize a world where data is more than just numbers on a screen; it's a source of actionable, timely insights that fuels decision-making and sparks original thought.
Integrating potent AI tools like Google Cloud's Duet AI and Google Workspace AI into the fundamental foundation of cloud-based tools like those offered by Google brings us one step closer to realizing this ambition.
For me, it's mind-blowing to think about how AI has already changed the way I work — and I'm looking forward to seeing how it will revolutionize shared online workspaces.
Artificial intelligence isn't something to be afraid of – rather, it's a powerful tool that can enhance the way we work if we buy in and learn to use it in creative ways.
Through the strategic reorganization of workflows, the improvement of team collaboration, the smart interpretation of data, and the correct forecast of trends, AI is going to transform how we work in the cloud.
If you haven't already tried Google Workspace, do so right here by signing up for a free trial. And if you need some help with the process, I have an article walking you through creating a Google Workspace account.