Secure cloud storage is one of the biggest computing technology innovations of recent times. Of the many cloud (online) storage service providers available, Google is one of the most successful with its Google Drive product – something both personal users and businesses alike can benefit from. Google has also introduced Google Workspace (previously known as G Suite), which includes low-cost cloud storage in addition to a host of other popular productivity apps like business Gmail, Google Meet, and more. While you may be familiar with Google Drive for individuals (which offers 15 GB for free), Google Workspace comes at a cost. But what are the other differences between them? Today I'll compare Google Workspace vs Google Drive to help you understand which is the right fit for you.
SuiteGuides.com is reader supported. If you make a purchase after clicking a link, we may earn a commission at no additional cost to you.
In this post, I'll provide a helpful Google Workspace vs Google Drive comparison.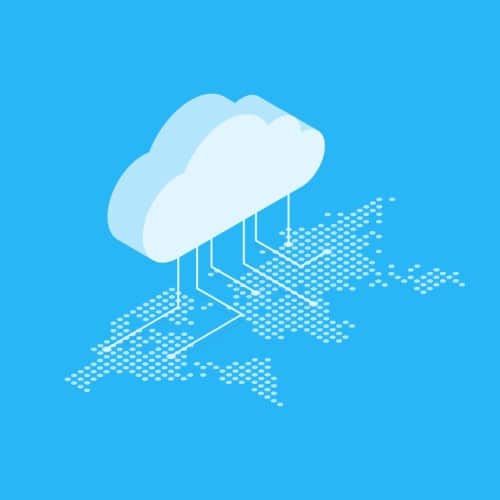 I'll also explain the features and benefits of each, and suggesting which type of user each Google product is best suited for.
Here's an outline of what you'll find in this Google Workspace vs Google Drive comparison guide:
What is Google Drive?
What is Google Workspace?
Plans and Pricing

Google Drive
Google Workspace

Choosing a Plan

What is Google Drive?
Google Drive is a cloud storage and synchronization program that lets users store, edit, and access files on Google servers. It has more than one billion users and hosts more than two trillion files.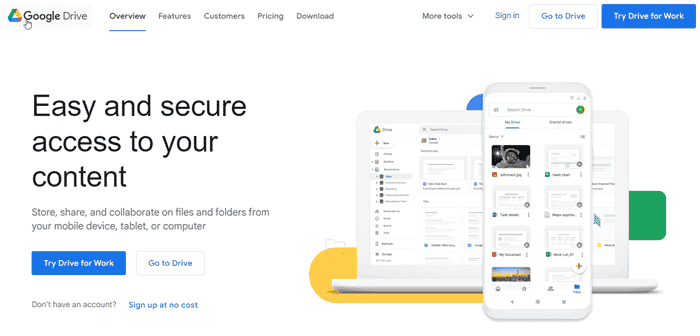 Your files, once uploaded on the Google Drive servers, can be synchronized across devices and shared.
Since its launch in April 2012, Google Drive has grown to be one of the most popular cloud storage platforms. It offers apps across several operating systems such as Windows, Mac, Android, and iOS.
Another Google Drive function users adore is the collaborative editing of files linking Drive with other tools. Google's productivity suite is web-based, so Drive seamlessly links to:
What's on Offer
Google Drive offers users 15 gigabytes of free storage, and if you use that up, paid plans are available to increase your storage capacity. On my personal account I pay about $20 for an extra 100GB of Drive storage, so it's pretty affordable, even when you need extra space.
Cloud storage is available up to as high as 30 TB for individuals using Google Drive.
Google Drive also makes changing privacy settings incredibly simple. You can limit access to the files or folders you don't want public. It's also easy to share your files with other users.
What is Google Workspace?
Google Workspace is an integrated productivity suite launched by Google that combines the power of cloud computing, the convenience of collaboration tools, and the functionality of some of the world's best productivity apps.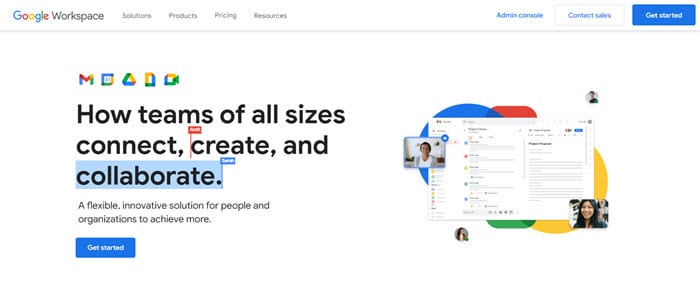 The number of tools you can access depends on the plan you subscribe to. The Google Workspace Business Standard plan is Google's most popular license, but if you're on a tight budget, the Google Workspace Business Starter license is only $6 per user, per month.
Tools included with Google Workspace include:
Why Pay?
Basic tools, including Gmail, Slides, Docs, are ones that you probably recognize from their free apps. But Google Workspace offers premium tools to improve functionality, as well. Really, the benefit of Google Workspace is the way that all of these tools work together to enhance one another and create a powerful collaborative ecosystem for businesses.

As for storage and how Google Workspace compares to Drive – Google Workspace gives you the option of unlimited cloud storage, a custom email address, and advanced settings (depending upon the license you choose). The Business Standard license comes with 2 TB of secure cloud storage per user, and all of your Google Docs, Sheets, and Gmail messages don't count toward this total.
At only $12/user/month, the cloud storage included in a Google Workspace Business Standard plan is a great value for the cloud storage alone (about $2 more per month than Google Drive + a Google One plan), and in addition to the cloud storage you can use, you'll also enjoy full access to Google Workspace's popular suite of productivity tools.

Google Workspace vs Drive Plans and Pricing
Let's take a look at Google Drive and Google Workspace plans and pricing.
Google Drive Cost
Google Drive gives you 15GB of cloud storage for free. However, files created and edited on Docs, Slides, or Google One aren't included in the 15 GB utilization.
Even more impressively, data from your Gmail account, as well as your photos and videos stored using the "High-Quality Setting" won't count towards the storage limit. They are stored for free.
If you need to, you can increase your 15GB cloud storage space through either a monthly or yearly subscription plan offered under the "Google One" product line (that storage will be added to your Drive account).
The pricing plans are as follows:
| Google Drive / Google One Storage Plan | Price |
| --- | --- |
| Google Drive for Individuals (15 GB) | FREE |
| Google One Basic (100 GB) | $1.99 per month ($19.99 if billed annually) |
| Google One Standard (200 GB) | $2.99 per month ($29.99 if billed annually) |
| Google One Premium (2 TB / 2,000 GB) | $9.99 per month ($99.99 if billed annually) |
| Google One Premium (5 TB / 5,000 GB) | $24.99 per month ($249.99 if billed annually) |
| Google One Premium (10 TB / 10,000 GB) | $49.99 per month (no annual plan) |
| Google One Premium (20 TB / 20,000 GB) | $99.99 per month (no annual plan) |
| Google One Premium (30 TB / 30,000 GB) | $149.99 per month (no annual plan) |
Google Workspace Cost
The Google Workspace program has three popular subscription plans with different storage offers.
While the cloud storage included with Google Workspace license tiers tends to be more expensive (except Business Plus, which is cheaper than Google One Premium), it's important to remember that comparing Google Workspace to Google Drive isn't a true apples-to-apples comparison.
Google Drive is just one of the many improved workplace apps that are included in Google Workspace, so while you can directly compare the two, often the value of Google Workspace is higher (because you're getting so much more!).
Google Workspace can be used in a variety of ways by your team.
Choosing The Best Option (and plan) for You
Your budget and storage needs are the main factors to consider when deciding whether to go with the Google Drive's free individual option or upgrading to a paid Google Drive (Google One) plan or investing in a Google Workspace license.
For example, if your business is a sole proprietorship with a few support staff and your work doesn't require extensive storage, the free 15GB available on Google Drive should be suitable for your needs, and if you find that you're running low on storage, you can add 100GB for just one annual payment of $19.99.
If you have more users with greater demand for storage space, however, you should consider the paid Google Workspace plans. It will often be a better option than buying Google One plans for your organization because of the collaborative nature of Google Workspace, and the added support and security features offered.
Another major factor is whether your business needs the functionality and fluidity that Google Workspace offers. You'll also have to decide whether a starter, standard, or plus business plan suits you best.
Final Thoughts On Google Workspace vs Google Drive
When you compare Google Workspace vs Google Drive and try to decide if you should settle for just Drive (or use Drive within Google Workspace), you'll want to consider what works for your organization and enhances your team's productivity.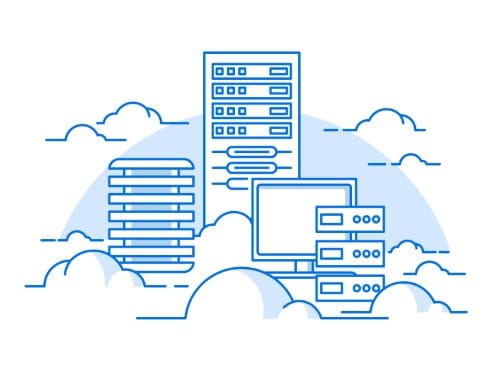 I recommend thinking about your budget and your business needs when making these decisions. And perhaps you should take advantage of Google's 14-day free trial of Workspace to test the waters and see if it's the right fit for you.
If you do choose Workspace, I have a full guide that walks you through the process of creating a Google Workspace account right here.